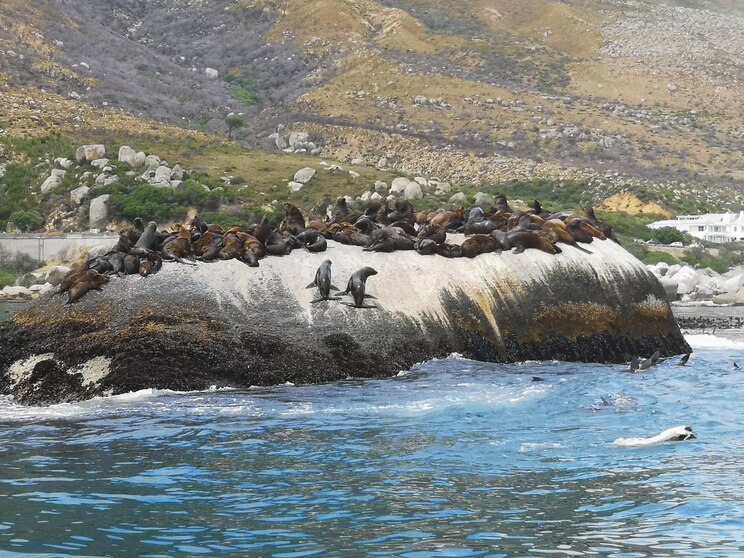 Day out with mates and seal..
Day out with mates and seal..
We will meet in Sea point at 9 am where we will try on and make sure the gear all fits comfortably. From there we will either head to the snorkeling spot. We should be in the water with the seals at around 9:30 an spend some time getting to know these beautiful creatures. We should be finished around 11 am …
포함사항
Equipment, Drinks, Food

Locally sourced meats and salads for our braai.

Bottled water and wine will be available

Snorkeling equipment will be provided
I've spent pretty much my entire life in and around the water spending half my life in Dubai and the other in beautiful Cape Town. Aswell as being a skipper I am a very experienced PADI Diving instructor with over 1000 dives in Cape Town alone. I am incredibly passionate about the marine life around our coastline and my main goal is to transfer that passion over to whoever will join me on this adventure.
After collecting all our gear we will be heading down to a quiet cove where we will kit up and enter the water. We will then do a short snorkel over to the cape fur seals. Where we will spend an hour or more (depending on guest comfort) with the seals. When we're done in the water we will head back to the cove to warm up with a refreshment. We will then head down the road to my favorite out door braai area for a local style South African Braai
신분증상의 사진과 대조할 수 있는 본인 사진을 찍어야 합니다. 이를 통해 에어비앤비가 트립에 참가하는 게스트를 확인할 수 있습니다. 이 절차는 한 번만 완료하시면 됩니다.
이 트립은 주류를 포함합니다. 법적 음주 가능 나이에 해당하는 게스트에게만 주류가 제공됩니다.
You do not need to be an athlete but some fitness and comfort in the water is a plus.
스노클링
Day out with mates and seal..
새로운 트립