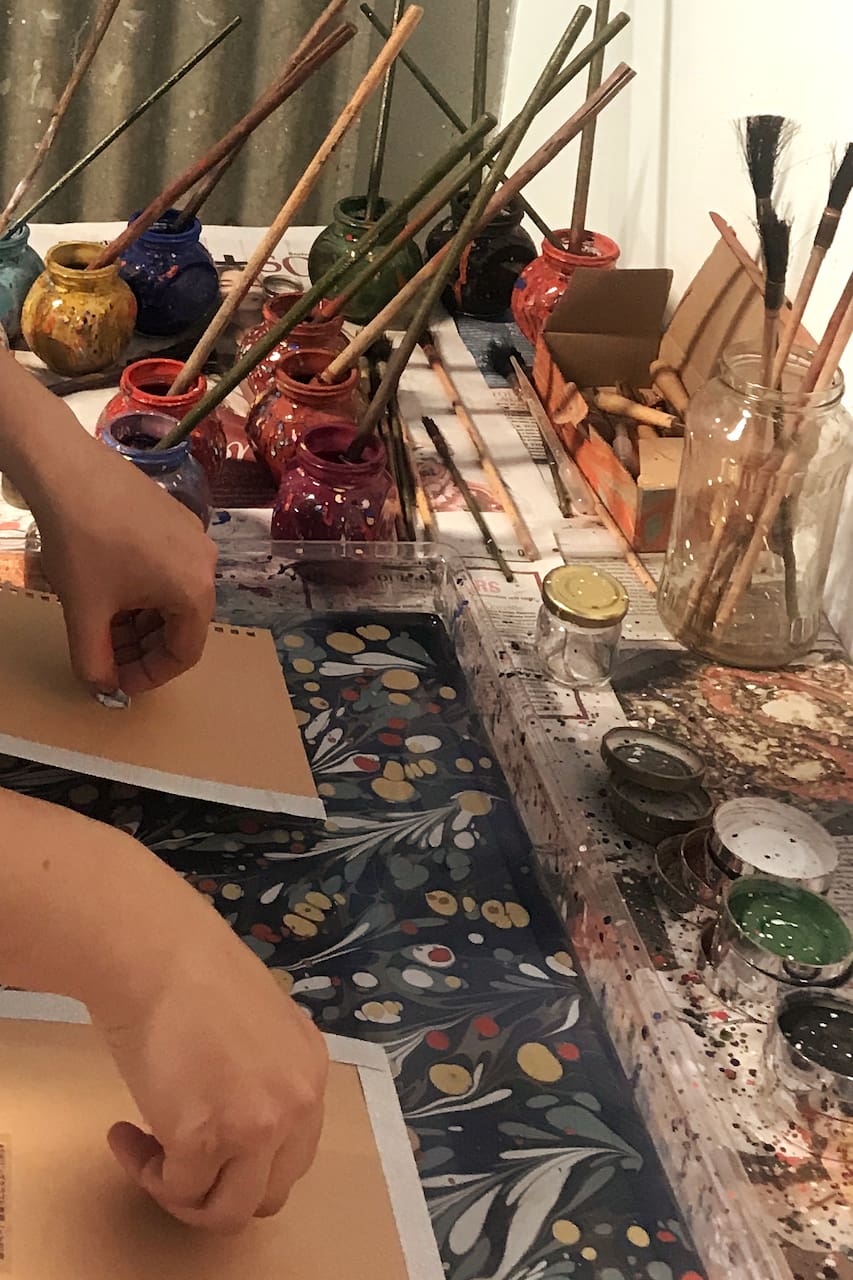 지금 바로 예약하세요. 이 트립은 보통 매진됩니다.
I started to work on traditional "Ebru" (marbling) art early in 2015 and have been practicing it since then. During my professional life, I had the urge to play with colors and passion to use my creativity to produce tangible artifacts that reflect my vision and the way I see the world. Now I want to share my knowledge with people who are open to a unique experience – paint on water surface!
We will be practicing traditional Turkish art "Ebru" (which is commonly known as marbling art) for two hours. It is the art of creating colorful patterns by dropping and splashing paints onto a tray of oily water with special brushes. These patterns are then transferred to a retentive piece of paper. It's a mesmerising, magical world due to the nature of the used materials. Playing with colors on…
You can contact me to rearrange workshop times if the scheduled ones are not suitable for you.
Equipment
All art materials for the workshop