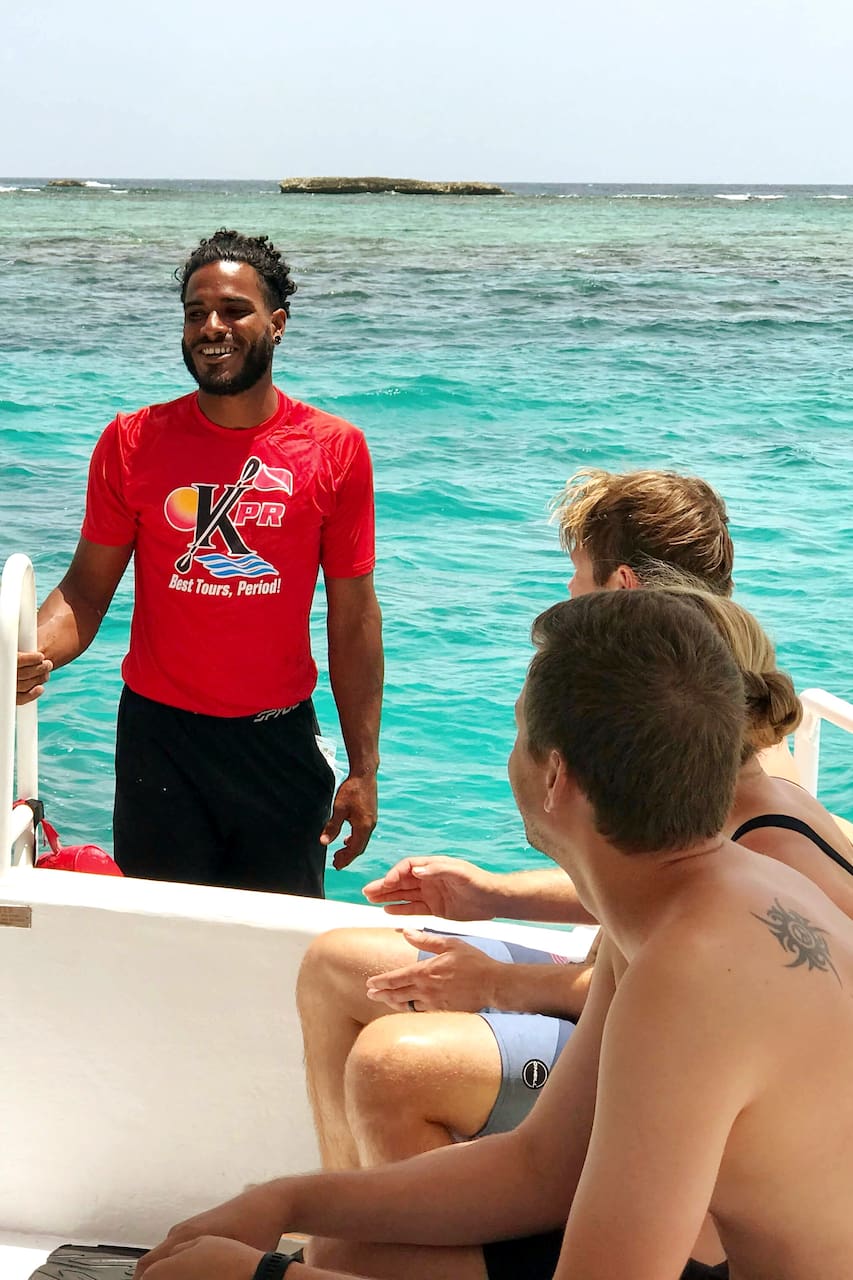 인기가 높은 트립입니다. 90명 이상의 게스트가 예약했어요.
Being born and raised in an area with rich marine resources fueled what became my two passions: customer service and natural areas. I got an education in the fields of Tourism and Marine Biology and have dedicated the past 19 years leading nature adventures experiences in Puerto Rico. In 2006, I co-founded Kayaking Puerto Rico, a PRTC Excellence Award winning provider of aquatic experiences on…
We'll take you on an authentic snorkeling adventure to Icacos Island. Meet us at Marina Puerto Chico in Fajardo, and after a thorough introduction of our day, we'll navigate the boat for 35 minutes to La Cordillera Cays to explore one of the eastern islands of Puerto Rico. At Icacos Island, we'll provide guided snorkeling and interpretation of ecosystems, marine species and landmarks in the area…
Have a good breakfast before meeting us and enjoying snorkeling experiences.
Snacks and Other
Deli style lunch buffet. Juice and local pastries
Drinks
Soft drinks, non alcoholic and alcoholic rum drinks
Equipment
Mask, snorkel, fins, floaters and life jackets
Bring swimwear, sun protection items, towels and water/tennis shoes.
Bring needed medicine and cash.
At your own risk, bring waterproof cases with electronic devices.