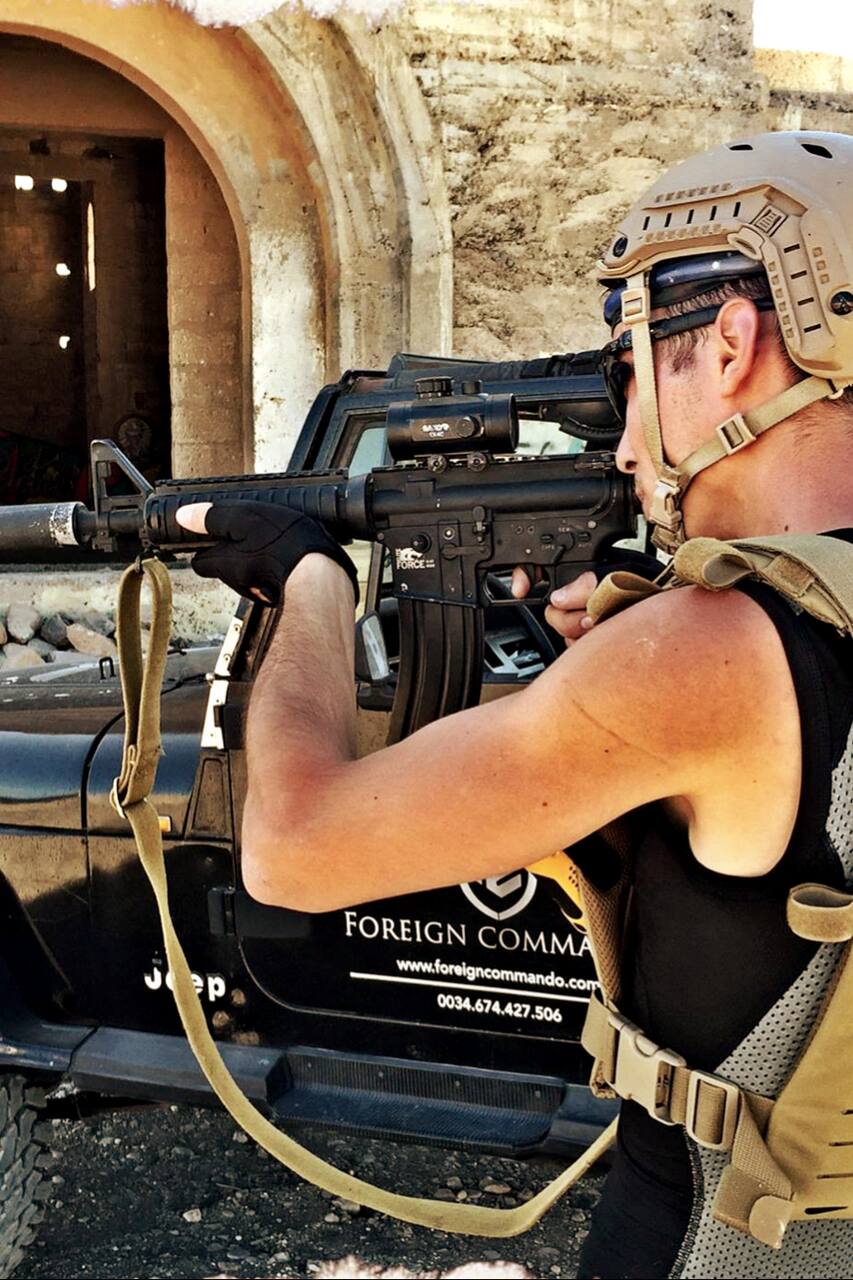 30€/1h By person Available between 08:00-18:00 PRIVATE MILITARY CONTRACTOR / CLOSE PROTECTION OPERATIVE/COMBAT MEDIC Specialized in international close protection services as well as extensive experience as a combat medic, I have spent my last 7 years working and studying in positions that have led me to some of the poorest countries and war zones in the world. -Combat paratrooper,…
Hy to everyone, The experience of understanding some ideas about how fighting techniques work in the locality and the experience of using them with laser tags together and against your friends. We will begin with some explanations and demonstrations of the rules that we must take into account and immediately after we will form two teams and we will start by putting into practice the learned…
If you want to have a simulated fire weapon combat situation, with perfect replica assault rifels and real intervention equipement on a army training area, your invited to book in .
Snacks and Other
A typical Spanish snack will be offered at the end of the activities where we can discuss and change our opinions.. The possibility to order an extra sandwich + a drink for 6 € each.
Drinks
Each person will have a bottle of water provided by us.
Transportation
It is possible to offer transport with a questionable price depending on location and number of people.
Equipment
Combat equipment vest+helmet + high fidelity replica of assault weapons, Laser Tag .
A sweater and long trousers are recommended + proper shoes for the off-road area