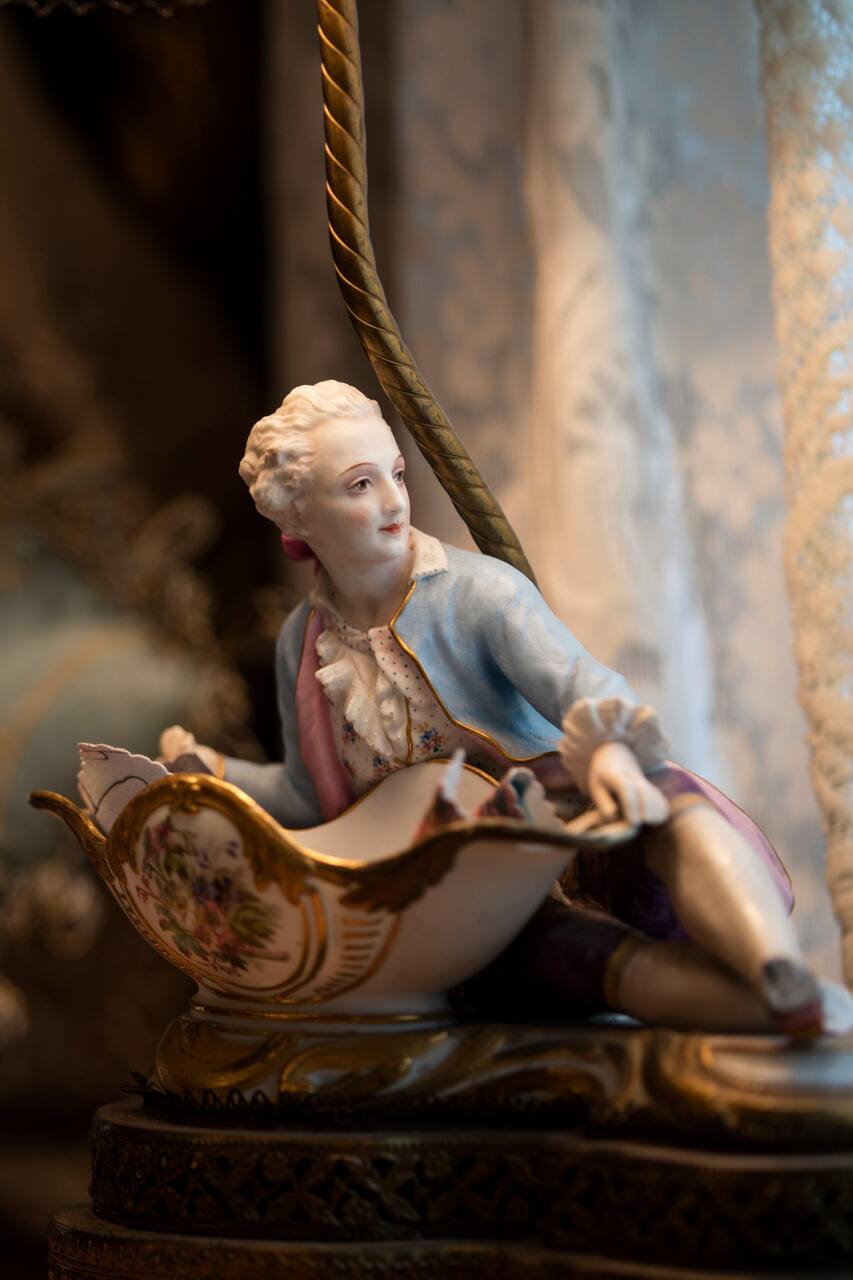 보물찾기: 유서 깊은 저택의 비밀과 전설, 록스타의 흔적
보물찾기: 유서 깊은 저택의 비밀과 전설, 록스타의 흔적
Languages:
언어에 상관없이 즐길 수 있는 트립
H: Is the Founder of the O Street Museum. I created O Museum to empower people to do what they love — dare to be different — and have fun. I have been welcoming people in to be inspired for 40 blessed years. Me, Ted, Iso, or one of our other fantastic docents will facilitate your treasure hunt on this amazing journey. Ted: As the President of The Mansion & husband to H, his knowledge of our…
O Street Museum Foundation 소개
We empower people to do what they love - dare to be different - and have fun. We inspire creativity, diversity, and imagination through the fusion of the arts. The creative process comes in many forms. Every story has a beautiful lining that we can all learn from and share. We reshape how people see and connect with the beauty of the world around them, starting from their power within.
참가비가 전액 O Street Museum Foundation에 기부되는
착한 트립
입니다. .
You'll journey through our 100 room mansion and secret doors (we have over 70 of them!) searching for some of our most iconic artifacts — including one-of-a-kind architectural features, signed guitars, Mrs. Rosa Parks' room, and John Lennon's letter. Like real life i-spy you'll have a blast on this unique treasure hunt experience! When you arrive we'll introduce you to our mission, history,…
— Insider named us one of the top 7 destinations in the world for people who hate the outdoors — All ages welcome, children under 17 must be accompanied by an adult at all times — We're ADA compliant
티켓
Hunt sheet with clues and an introduction to our rich history and secret doors.
Bring your imagination and be inspired.
The museum is filled to the brim and everything you see is for sale — so be sure to bring your own shopping bags for the 30,000 square foot gift store - we don't provide them. Think green!
Guests will explore our 100 room mansion including it's themed rooms, secret doors and exhibits. You can typically see at least 60 of our legendary rooms — but be warned secret doors are tricky to find — if you find 2 or 3 you are an above average sleuth.
향후 예약 가능 일자
원하시는 시간에 예약 가능한 트립이 없다면, 하실 수 있습니다.
8월 19일 월요일  

오전 11:00~오후 12:30.
10자리 중 10자리 남음
— Insider named us one of the top 7 destinations in the world for people who hate the outdoors — All ages welcome, children under 17 must be accompanied by an adult at all times — We're ADA compliant
보물찾기
보물찾기: 유서 깊은 저택의 비밀과 전설, 록스타의 흔적