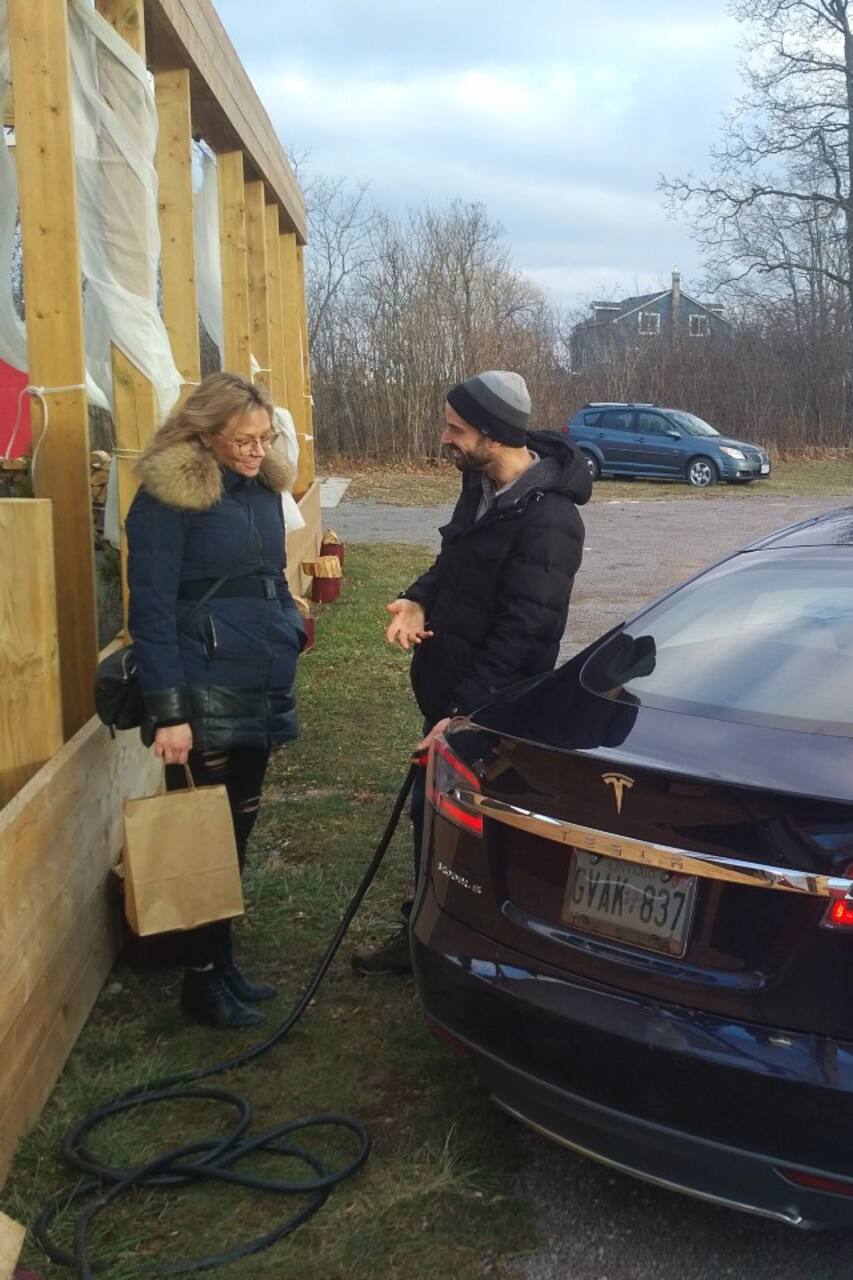 I have a degree in Mechanical Engineering and have owned my fully electric Tesla model S since June of 2016. I have driven through Canadian winters and from coast to coast of Canada in my electric car. I can inform guests about how to charge your electric car, costs involved, maintenance, regenerative braking and the current state of charging infrastructure. Electric vehicles are a much cleaner…
The experience begins at my home in Trenton, Ontario. There I will introduce you to the Tesla Model S. A brief discussion on the outside of the vehicle, and a discussion about home charging. Then we will get inside and have a brief discussion about the controls and various details of the inside of the vehicle. Next we will head off for a drive in the fully electric Tesla. We will head to…
Contact me with any logistical questions regarding booking, I am pretty flexible and can adjust tour times.
Tickets
I can provide you with a referral code that will get you 1500 kilometers of free supercharging from Tesla.
Equipment
I will showcase equipment that comes with an electric vehicle as well as some aftermarket equipment.