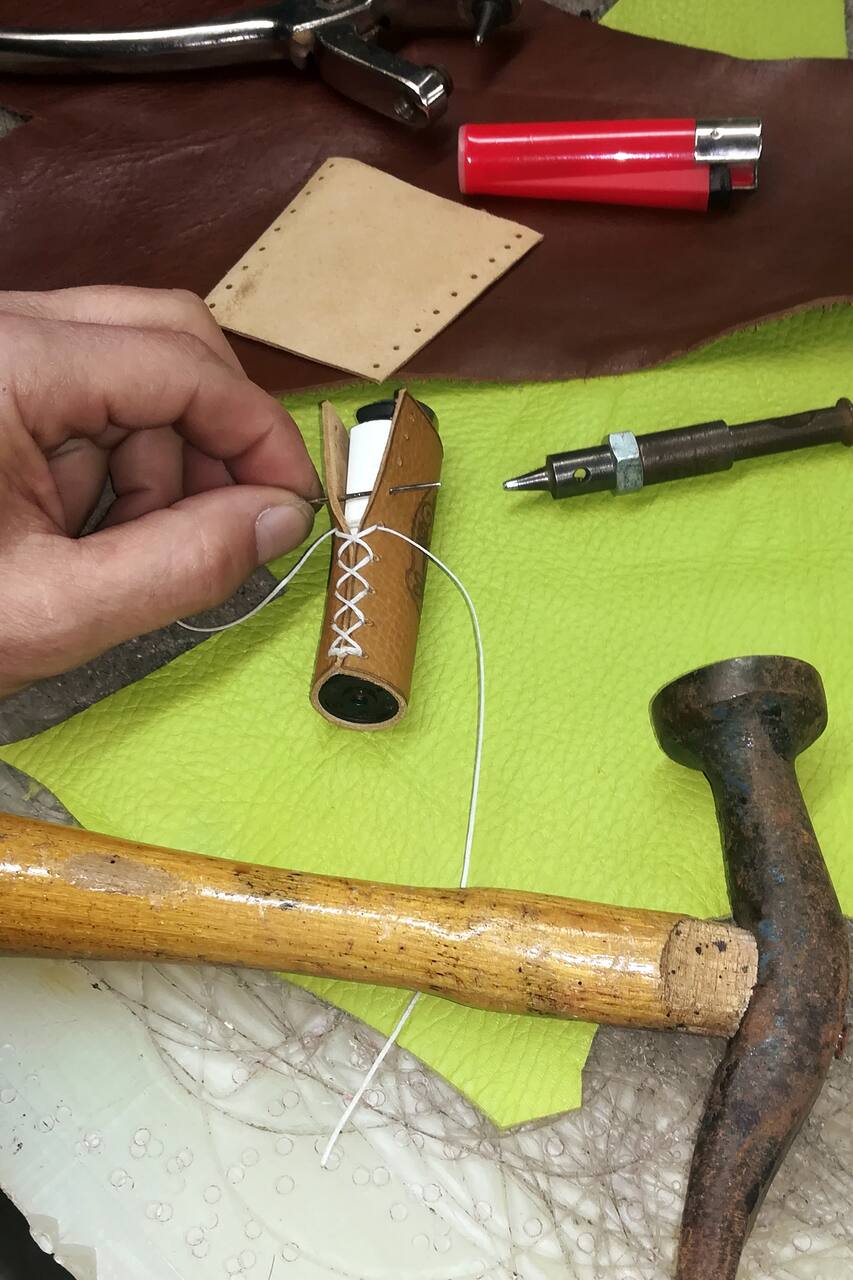 my name is juan torrello,and i am one of the handcraft shoemakers and complements of Mallorca. i was in the newpaper,magazines,tv as a invonate and very creative person. I was a modelmaker before i have my own factory ,when i was 14 years old. i decide to do a very cheap leather experience whith a lot of sense.
1-we will choose the skin, textures, colors. 2-We will prepare a decorative drawing, to do with, laser, painting, embroidery ... etc 3-mark on the skin the pattern of the case. 4-cut the sleeve. 5-make the holes for sewing. 6-sew the cover.
You and your cuplé Will do a Creative experience easy,fast and cheap! With a lot of sense. And have some food,dinner... Genuine Leather. And ...if the kind of Leather its ok to add the name .
Food
Cena mallorquina al gusto a la luz de las velas que encenderán con la chispa del amor con su creación y experiencia!
Equipment
Ask to me if u want hometown wine!