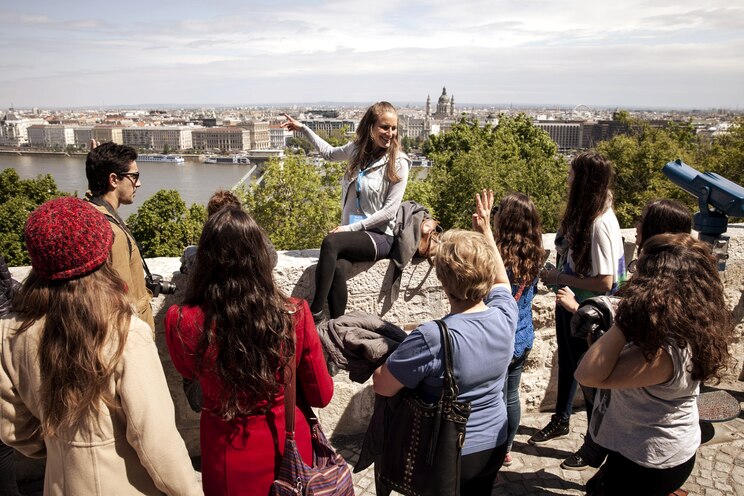 For those wanting to walk in the Castle District and see more than the Matthias Church and the Fishermen's Bastion… As the royal court, the Buda Castle served as the centre of administration and knowledge as well as the capital for long. King Matthias set up his observatory and library, the Turks stored…

One entrance ticket (Matthias Church inside/Church Tower/Funicular) or one drink included
I love our vibrant city full of events and life, our astonishing architecture and rich cuisine. I want to show you the Budapest we know, a truly amazing city. Join me! I am a professional, knowledgeable and personal guide and you will be able to have an insight into the well-known and also the off-the-beaten path treasures hiding in unexpected places. You can experience the different faces of Budapest, hear stories and legends, gain an understanding of our history and culture. All this during a relaxed, fun tour.
During the walking tour we will show you the main sights of the Buda Castle (Matthias Church, Fismerman's Bastion, Royal Palace) and tell you the most interesting stories and the secret gossips of the places. Besides the "must see places" we will take you into the hidden sites of the Castle which are out of the "tourist route" and hard to visit by your own, such as private art galleries and interior gardens of private houses.
You do not have to prepare anything special, your only task is enjoying the tour. :) I am open for "all kind" of guests: families, friends and everyone are always welcome from all around the world.