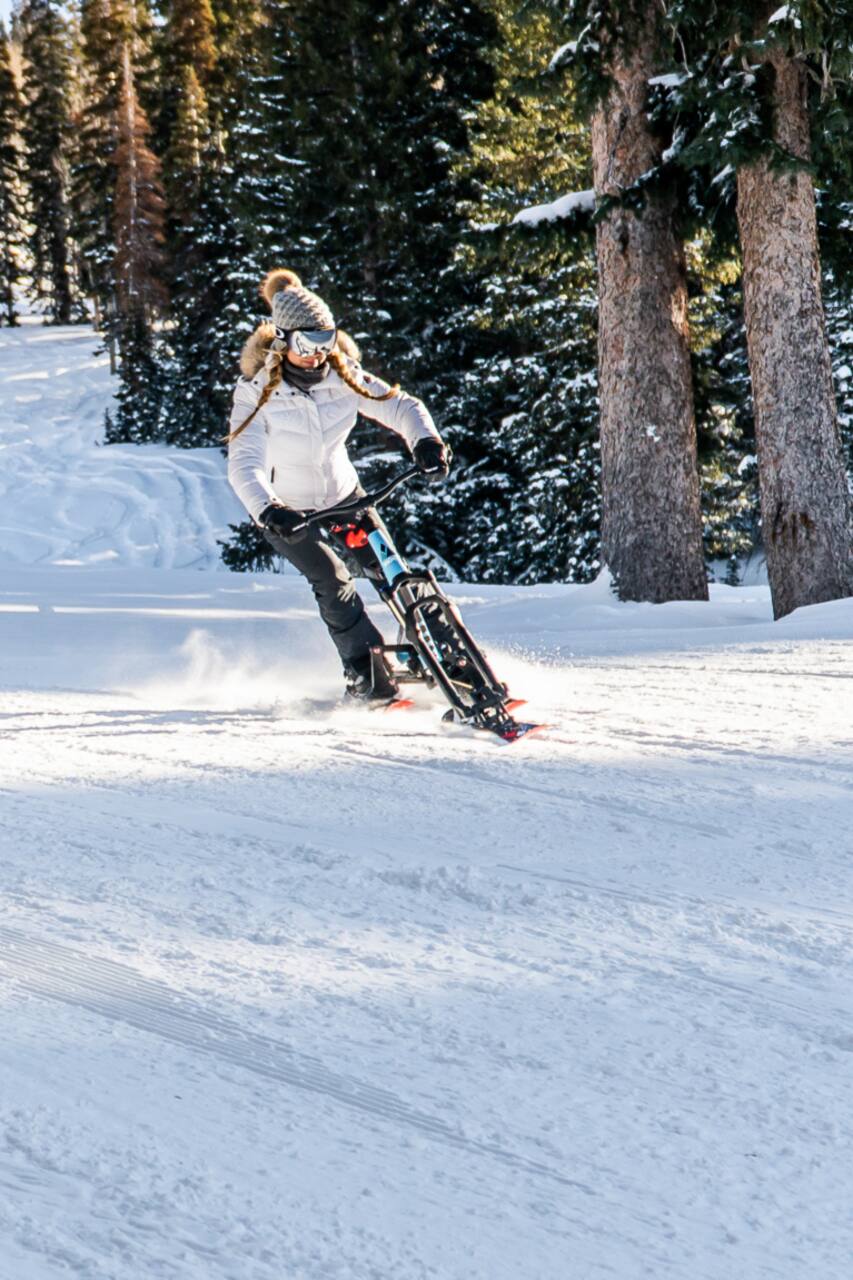 Sno-Go ski bike at Steamboat
Sno-Go ski bike at Steamboat
Hello, I am Steve! I have been skiing since I was two years old in Alaska and have skiied across the US and Eurpoe. I moved to Colorado in 2010 and have been skiing all over Colorado since. I received some of the first Sno-Go's that came into Colorado and have been enjoying the ride. I can use my Sno-Go ski bike from the mild Green Runs to the extreme Double Black runs and everything inbetween. I…
We will start with the basics and get you comfortable on the Sno-Go ski bike. Once you are ready we will plan our route for your comfort and ability. There are simple areas for those who have never been on the mountain or are not quite as confident. For those with a mountain bike background or who have been skiing for some time, we can plan to take the more technical areas. I will have water and…
Snow boots with support and thick rubber soles will work. You must be physically capable of manuvering about 30lbs and possible having to lift the ski bike to get through gates and turnstiles.
Snacks
Snacks- Let me know if you have any dietary restrictions.
Warm clothes for a day out in the snow. Ski attire recommended
Warm weather resistant boots. Snowboard boots work well and can be rented at the mountain
Helmet and ski goggles. Also can be rented at the mountain.
Steamboat Lift Ticket- Lift ticket is not provided in this experience