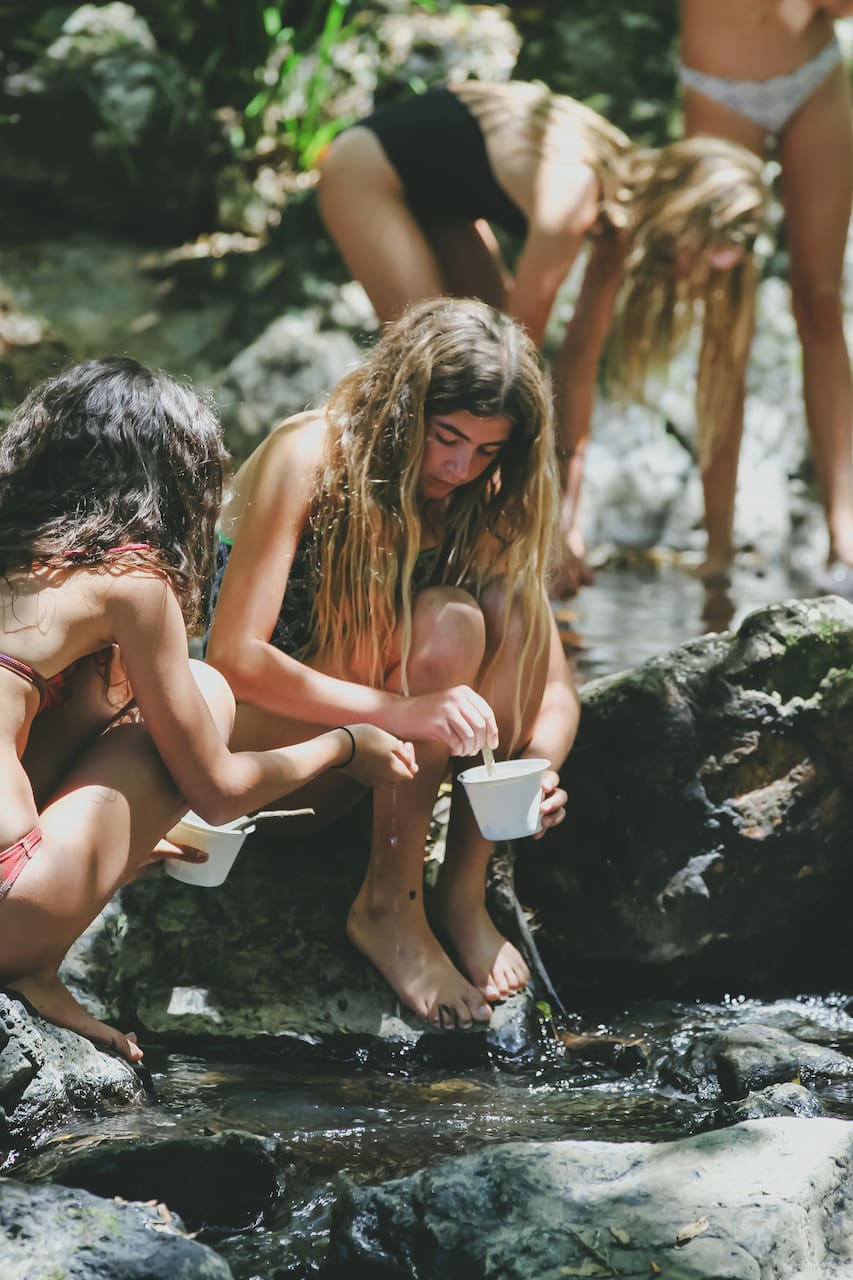 Wild Warriors, The Untouched Byron Bay
Wild Warriors, The Untouched Byron Bay

예약 가능일이 매우 제한되어 있습니다.
As a co-founder of Future Dreamers Girls Club in Byron Bay, I have a great deal of experience running activities for young people. I am passionate about understanding the the transformational stage of adolescence, and inspiring and supporting youth through this journey. This activity is designed to uplift, inspire and excite as we explore the beauty of nature in Byron Bay and disconnect from the…
FUTURE DREAMERS GIRLS CLUB INCORPORATED 소개
Future Dreamers, nurture, support, and inspire youth. We celebrate their diversity and help them to realise their dreams. We believe in the magic of coming together to share and create and form connections. We facilitate workshops run by inspiring mentors in all aspects of life, imparting their wisdom to the next generation.
참가비가 전액 FUTURE DREAMERS GIRLS CLUB INCORPORATED에 기부되는
착한 트립
입니다. .
WILD WARRIORS - 18 + Girls & Boys A chance to get out into nature and re-wild the body, mind and soul ! Wild Warrior events get you and your friends out and exploring your beautiful surroundings in a casual yet adventure-laden day retreat. Based in Byron Bay we are spoilt for natural beauty, waterfalls, nature walks, beaches and surrounding hinterland - all of which await the discovery of young…
Food
Picnic food included. All vegetarian, local sourced fresh food.
Transportation
Bus from Future Dreamers Club House, with picnics packed and spirits charged, to a secret natural wonder in the area.
Please bring, walking shoes, bathers, towel, water bottle, hat and sunscreen, mozzie repellant, camera if you'd like
Dalewood - Most spectacular waterfalls Whain Whain - Waterfall and water hole to tan and swim Whites Beach - Short downhill hike leads to this secluded, white-sand beach Killen Falls - Local Waterfall Mt Warning - 3 hour hike to incredible views Protestor Falls - World Heritage-listed Keys Bridge - Stunning Waterhole Bexhill Quarry - only the locals know of this hidden secret.
워크숍
Wild Warriors, The Untouched Byron Bay
새로운 트립