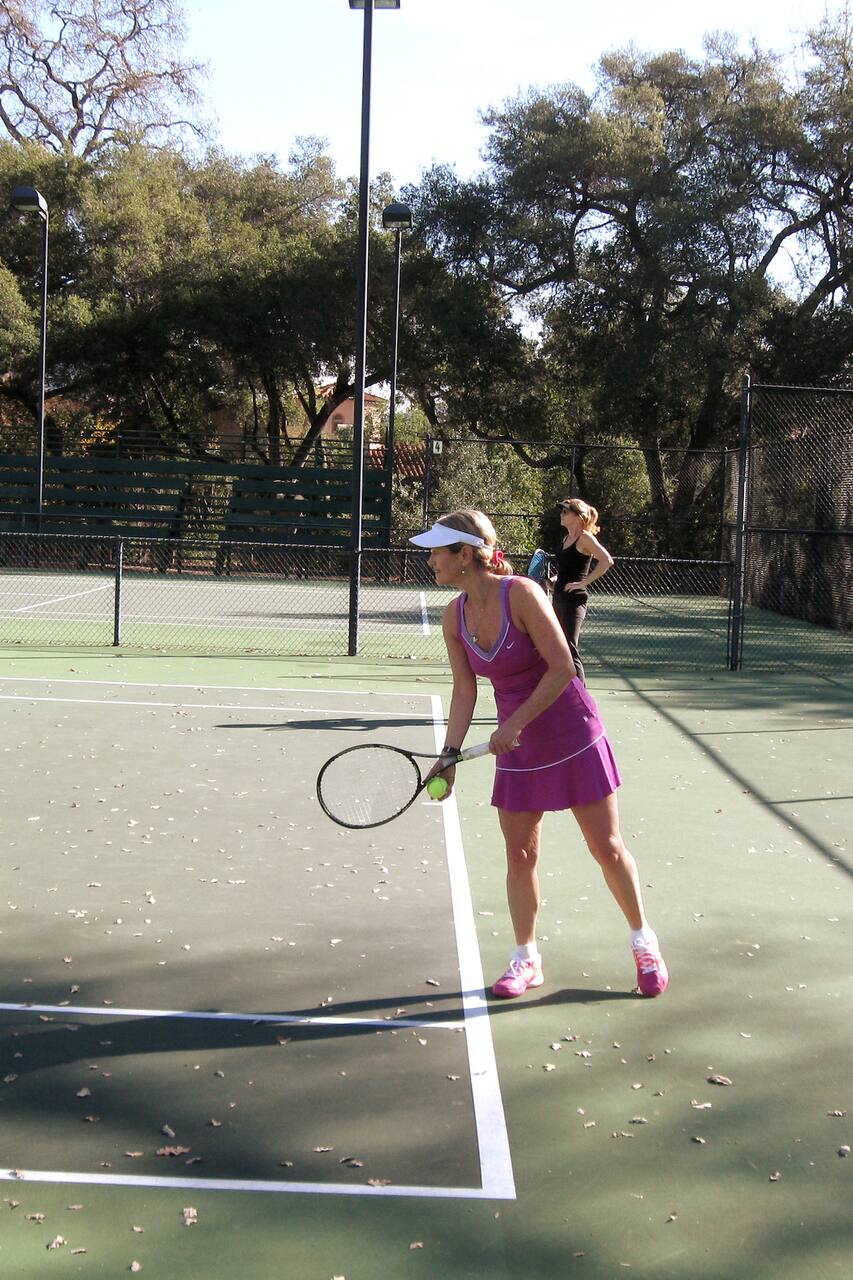 I was a professional tennis player on the Women's Tour from 1977-1987. I competed in over 25 Grand Slam Championships including 8 Wimbledons & 11 U.S. Opens. I achieved a World Ranking of #18. My most recognized mixed doubles partner was World Ranked #1 John McEnroe. As a junior, I won 4 National titles and while attending the University of Southern California, playing #1 singles, I won the NCAA's…
You'll jump right into action for your 1 hour lesson. First we will do a warmup, then go over your goals for your lesson, work on technique and follow up with some drills that will leave you feeling invigorated!
As a courtesy, photos of you and your activity can be texted or e-mailed to you. Gift certificates are available!
Equipment
I can provide 1-2 rackets, if needed, for a private or group lesson.
Tennis shoes (not running shoes), racket, comfortable exercise attire, hat or visor, sunscreen, water and snack, if desired.