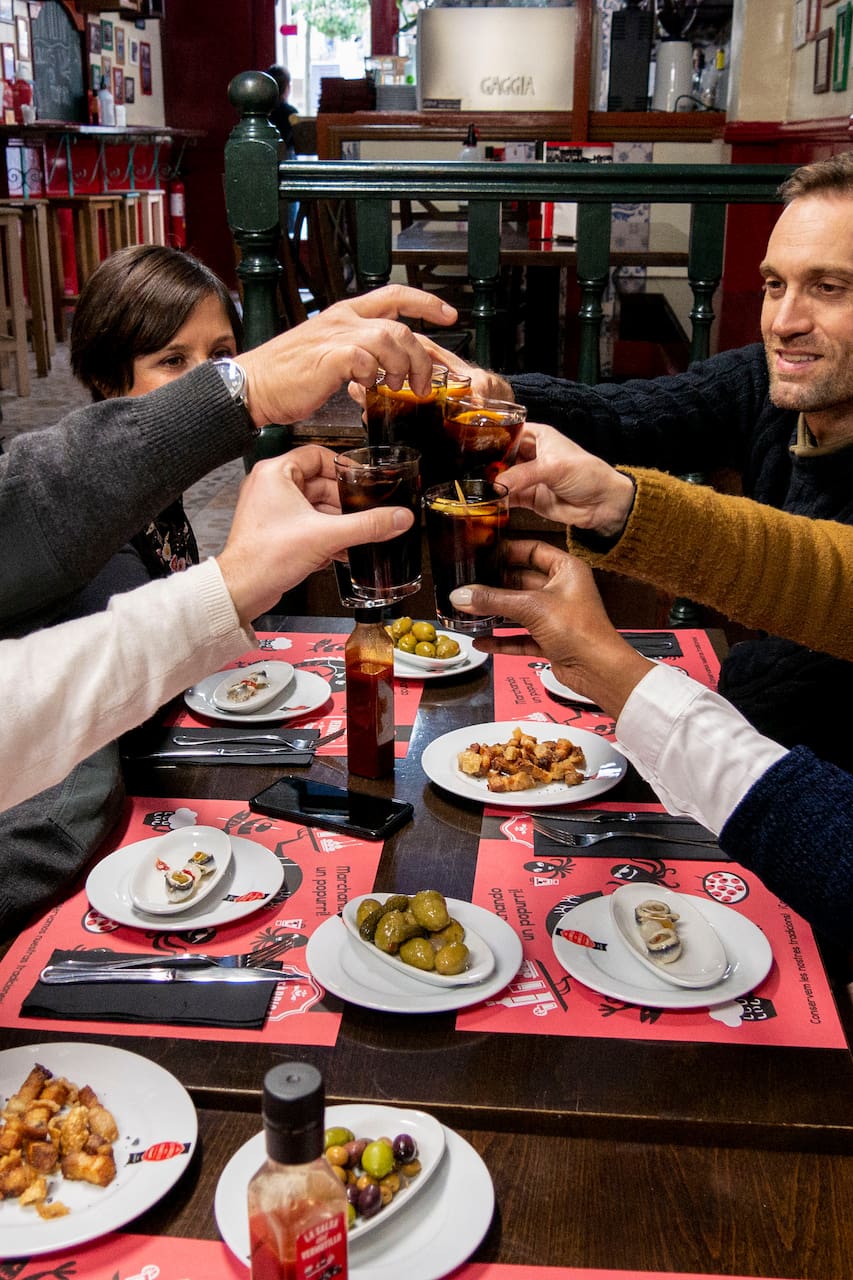 My name is Zoltan and I work for a local Food Experiences Agency. I am a foodie expert and markets addicted. We are here to "eat the market". This adventure is a real culinary experience with a total immersion in one of the emblematic markets of Barcelona to enjoy the best Spanish tapas followed by a delicious and sweet surprise.
Market and tapas lunch tasting with 5 stops in a real local market | Daytime tour | Family-friendly | Typical local life This adventure is a real culinary experience with a complete immersion in an emblematic Barcelona food market. A beautiful cultural and culinar immersion in a proper local market, real people, fresh food, lovely drinks, fun guaranted
A lot of food will be served during the tour (12-15 tapas servings), if your appetite is average we recommend you to eat light before the tour! Family-friendly but not really adapted to vegetarians
음식
12-15 tapas servings The combination of the various tapas tasting menus consists of 12-15 individual dishes and make up a full and complete meal
음료
Various Typical drinks I will greet you with some of the most delicious and surprising local drinks paring the tapas, all included in the price
5 delicous stops to enjoy a superb tapas lunch inside one of the most emblematic REAL market of the city. From watery Spain ham passing by local cheese, variety of olives, tapas from the country and tapas from the sea and of course without forgetting a lovely little desert with our local Champagne "cava". This adventure offers you the most authentic and fresh tapas lunch you could ever find in town.
이 트립은 주류를 포함합니다. 법적 음주 가능 나이에 해당하는 게스트에게만 주류가 제공됩니다.
A lot of food will be served during the tour (12-15 tapas servings), if your appetite is average we recommend you to eat light before the tour! Family-friendly but not really adapted to vegetarians