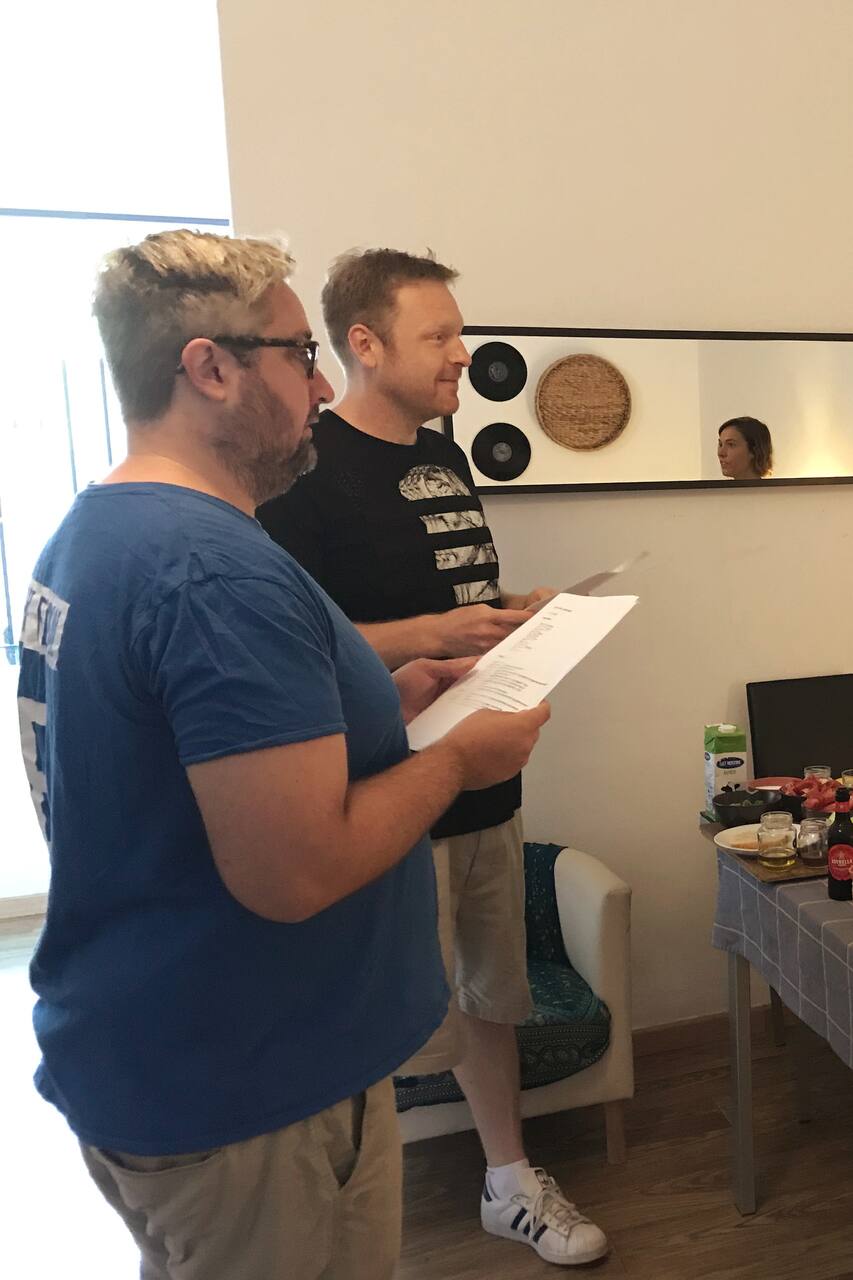 We are two local girls from Barcelona, sharing our apartment and building a Startup. We love our city, we are tuned with all the events and what's happening in our town and we wanna help you to design your Barcelona's experience while we cook typical Spanish food at home, listening music and having a nice time. We've travelled a lot in our lifes so, we are used to meet new people from other…
Our activity mixes three really nice things: (1) food + (2) meeting each other (locals and visitors) + (3) we will share with you the best tips and plans to have an incredible stay in Barcelona. The lovely Barcelona! > THE ACTIVITY First of all, we are gonna share with you a Typical Spanish Menu that we've designed. But, previously of our meeting, we are going to validate with you: (1) The food:…
Please, before coming let us know your food preferences & allergies so we can build the best menu for you! You can also share your favourite artists/music style to make the the perfect experience :)
간식 및 기타
We are going to validate with you the typical Catalan / Spanish menu, according to your preferences.. Previously to the cooking experience, we'are going to share typical cheese and sausage.
음료
Any kind of drinks you would like (sparkling or normal water, soft drinks. And specifically requested, wine or beer (adults))
교통편
If do you need it, we can pick you up in Fontana Metro Station to come walking at home.
List of plans that you would like to experience in Barcelona
Our apartment is a big and nice space, located next to Gràcia neighborhood. Just 6 minutes walking from Fontana, the main metro station from the neighborhood. Our home has heating and all the infrastructure to host family, friends and future friends from around the world!
향후 예약 가능 일자
원하시는 시간에 예약 가능한 트립이 없다면, 하실 수 있습니다.
8월 30일 금요일  

오전 11:30~오후 2:30.
5자리 중 5자리 남음
이 트립은 주류를 포함합니다. 법적 음주 가능 나이에 해당하는 게스트에게만 주류가 제공됩니다.
Please, before coming let us know your food preferences & allergies so we can build the best menu for you! You can also share your favourite artists/music style to make the the perfect experience :)