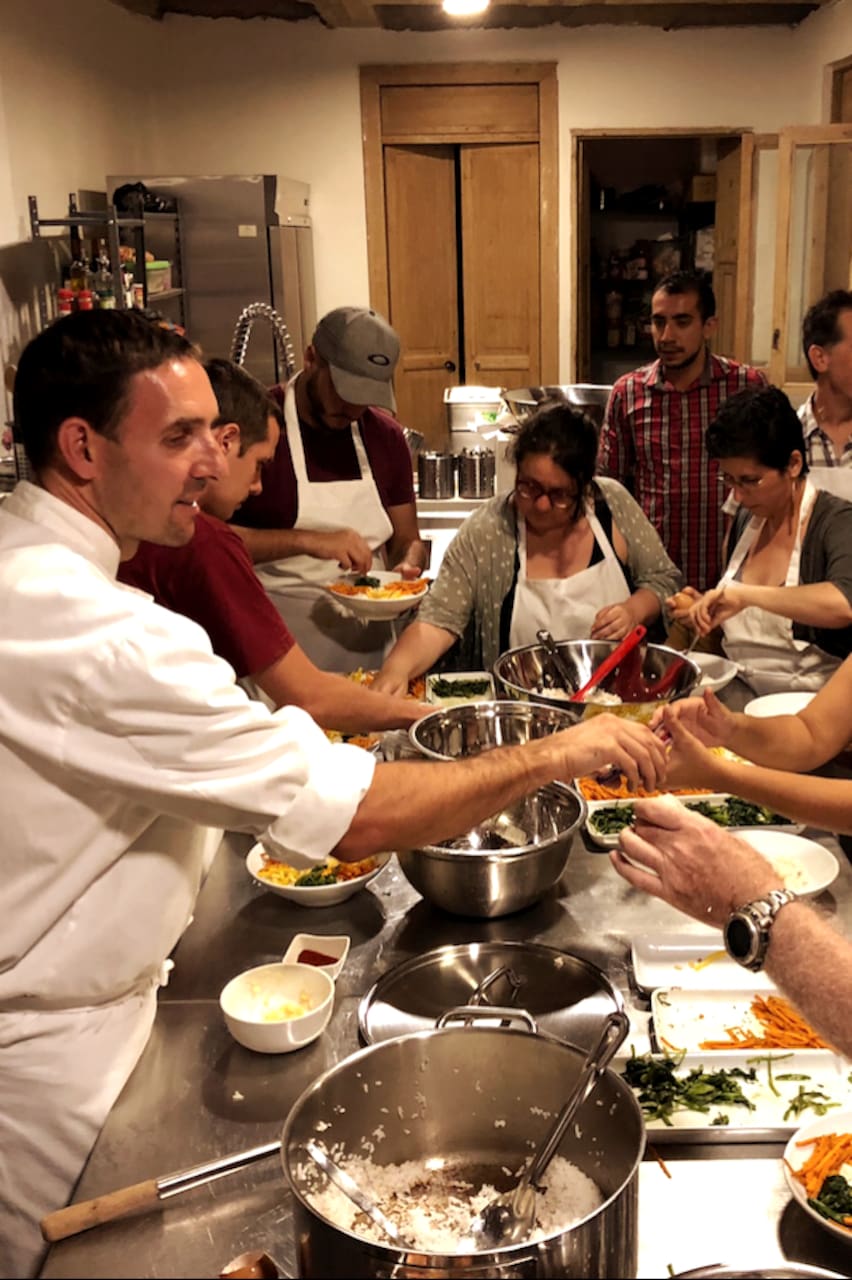 실시간 인기 트립 예약이 마감되기 전에 서두르세요!
An international development volunteer since 2003, I've traveled to more than 70 countries before starting my life project, Vía Cocina - Food Train in Medellin! I learned to cook with families in 25+ regions around the world, and I teach low income Colombians and Venezuelans to transform regional produce into healthy delicious flavors from 5 continents! Community members asked for affordable…
When you arrive at our training center, we'll start with a short tour of the project space, from the ground floor modern kitchen to our green rooftop where we'll pick fresh organic herbs and vegetables for the recipes we'll enjoy. I'll explain the social transformation of Medellin's Buenos Aires neighborhood, pointing out infrastructure and projects that can be seen from the rooftop in the…
I am not in a touristy neighbourhood, it is an extremely safe, up and coming hotspot with more tourists arriving every month. You will get to see what life is like in a 'normal' part of town.
Food
We adapt menu options for special diets/allergies/food restrictions of any kind. Don't be shy to share your requirements!
Drinks
We provide a fresh fruit drink with the meal. If you would like alcohol, we can sell it separately. Colas are not permitted.
You can bring a pen and paper if you want to take notes, although I can provide recipes in writing
Camera/phone to take photos of the experience and your delicious colorful creations!