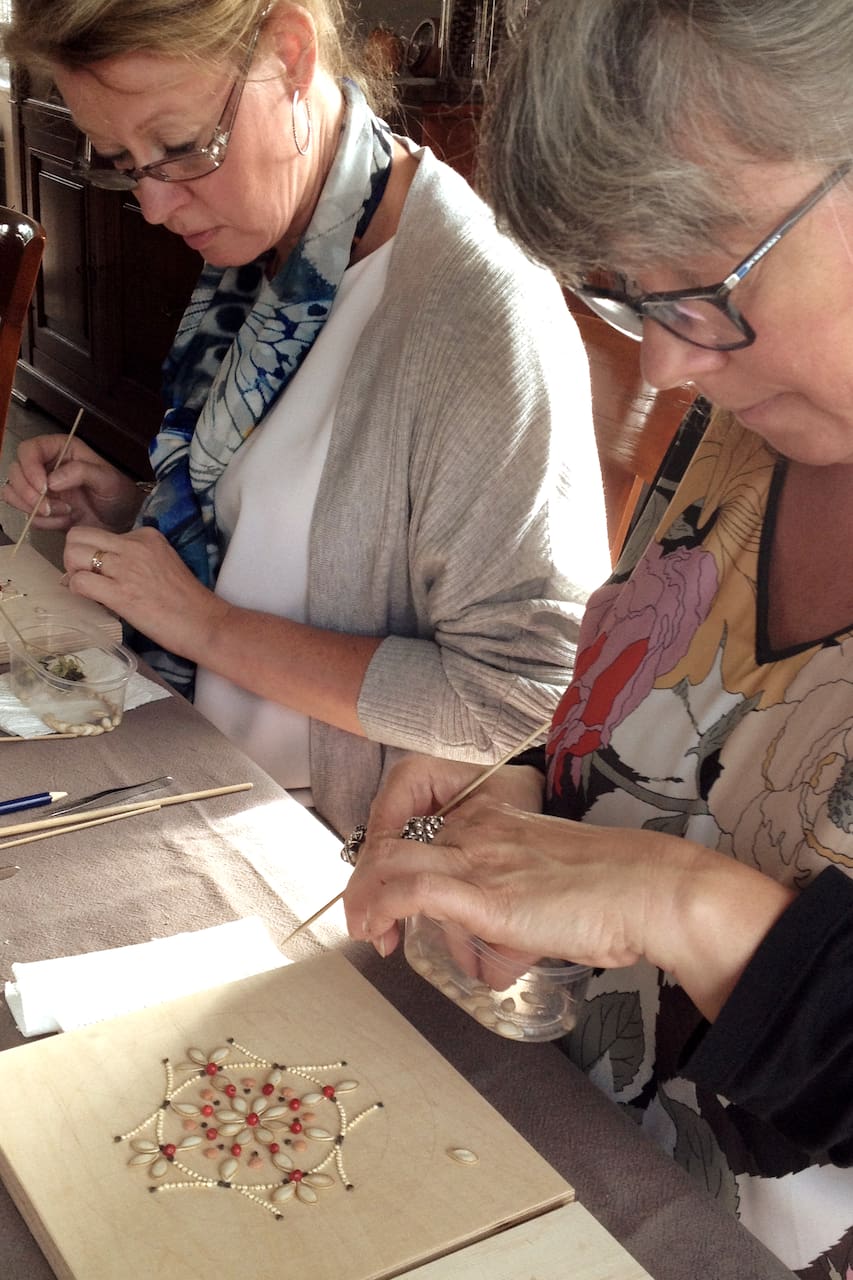 Mandala art with a nature artist
Mandala art with a nature artist
Languages:
언어에 상관없이 즐길 수 있는 트립

예약 가능한 날짜가 몇 개 남지 않았습니다!
Hello, My name is Greet. I am an artistic centipede with a passion for nature and culture. I already have many exhibitions to my name and have been giving courses and workshops with nature materials for more than 20 years, always with heart and soul. But in addition to this creativity, the mandala-art is a common thread throughout my life. She gives me peace and quietness, she lets me breathe…
During the workshop you learn the principles of making mandala with seeds. There is no predetermined plan or drawing that you follow, you follow your own intuition and let it arise.Silence and wonder about the beauty of nature reveal itself and as the workshop progresses, you experience a balancing energy within yourself. You go home with a finished mandala that, apart from being decorative, also…
I offer the workshop in Dutch and English. I also speak a little French. No experience needed.
Equipment
All the materials needed for making a mandala with seeds.