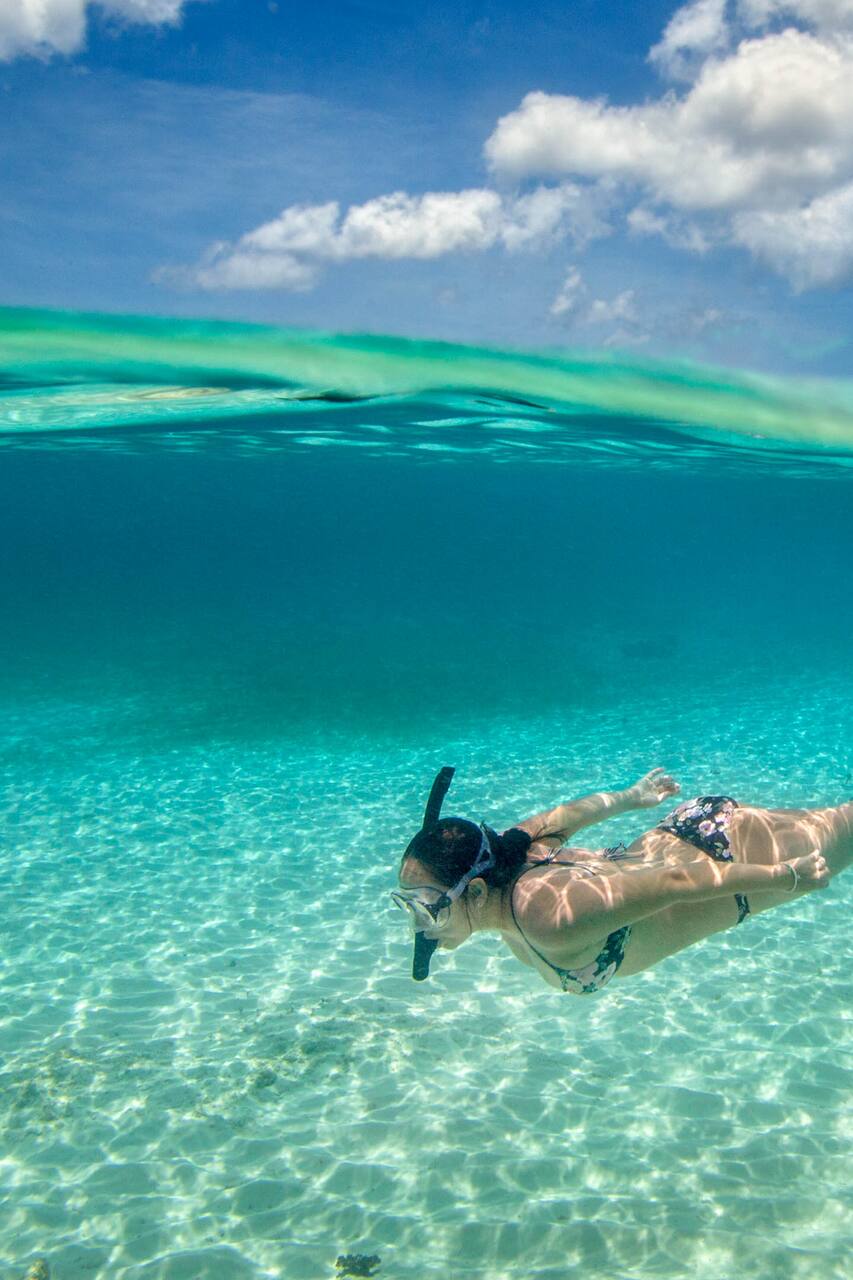 Snorkeling with a City Girl, Local Exp
Snorkeling with a City Girl, Local Exp
I arrived at Los Cabos in 2008, since then it hasn't passed a week for me to go out in the Ocean, I love snorkeling, taking underwater pictures and videos, there is not one day without getting to see something different. I love to camp too, therefore I go around Cabo San Lucas to areas from Los Cabos, like Cabo Pulmo, and other less known spots; to explore Coral Reefs all around. I can definitely…
I will pick you up from your location or we can meet in a middle point. I will get you the necessary equipment (Snorkel, mask and fints). You'll get to know my friends on the beaches where lifeguards from ZOFEMAT are taking care of the bay. You'll jump in into the ocean after a brief snorkeling class. You'll be guided to the most wonderful coral reefs spots of the area on any of the beaches will…
Recuerda que no importa si nunca has hecho esto, sólo necesitas saber nadar, lo demás corre por mi cuenta. Además cuento con equipo de seguridad por cualquier cosa.
Snacks
Totopo's and Mexican Salsa would most definitely be included for us to enjoy or some Jícama, a delicious Mexican botana.
Drinks
Let me know what will you rather drink. Water, Mexican Flavor Water (Jamaica or Tamarin) or Margarita's for a special rate.
Equipment
Snorkel, Masks and Shade will be placed at the bay. Some chairs too.
Bring your towels, your willingness to experience the underwater world from the reefs at Los Cabos. Energy and adventure spirits.