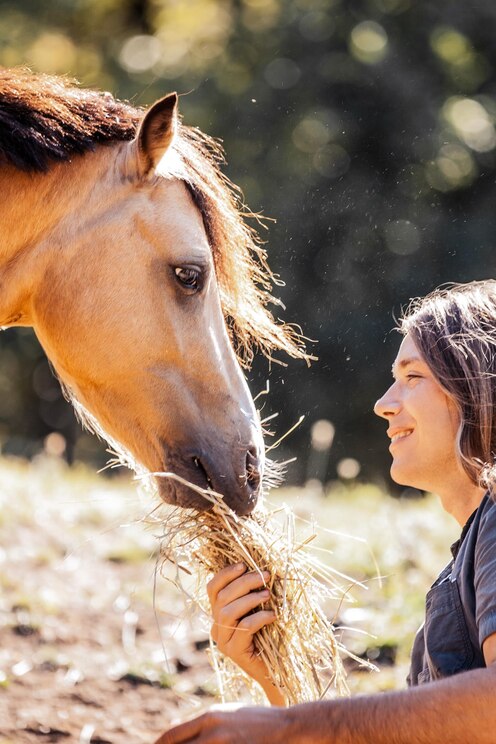 Breeding at an Appaloosa Stud
Breeding at an Appaloosa Stud
If you are interested in the working of the stud, just let me know. We can begin with a walking tour of the farm, meeting and hand feeding the mares foals and stallion. We can also walk through our beautiful picturesque garden. Following this there we can have refreshments in the farmhouse kitchen and if you…

Refreshments served in the farmhouse kitchen around the kitchen table.
I own Lazy Acres Appaloosas and Beef with Farm stay with my husband Peter. The property is located in the beautiful Victorian High Country which is an idyllic place to breed these horses! Living with & breeding them is a unique experience, that I would love to share! The daily running of the stud, with activities like breeding strategies, horse welfare & training the young horses brings with it a plethora of hilarious antidotes and beautiful stories to share. I would also love to talk you through the history of breeding Appaloosas if this is of interest to you.
The tour begins at the stallion yard explaining how the breeding process works, including how we get the stallion to service our brood mares – can be quite a task when he is playing games! Then vet area to understand how the vet determines a pregnancy, treats injuries & helps with the general wellbeing of the horses. You will also see where exercise & train the young horses, then meet the mares & foals with their unique stories & personalities!
신분증상의 사진과 대조할 수 있는 본인 사진을 찍어야 합니다. 이를 통해 에어비앤비가 트립에 참가하는 게스트를 확인할 수 있습니다. 이 절차는 한 번만 완료하시면 됩니다.
All horses are behind fences and the experience of feeding them by hand is quite safe. Despite this if you are bringing your dog we would prefer them to be on leash gi ven this is a working property.
동물 교감 체험
Breeding at an Appaloosa Stud
새로운 트립