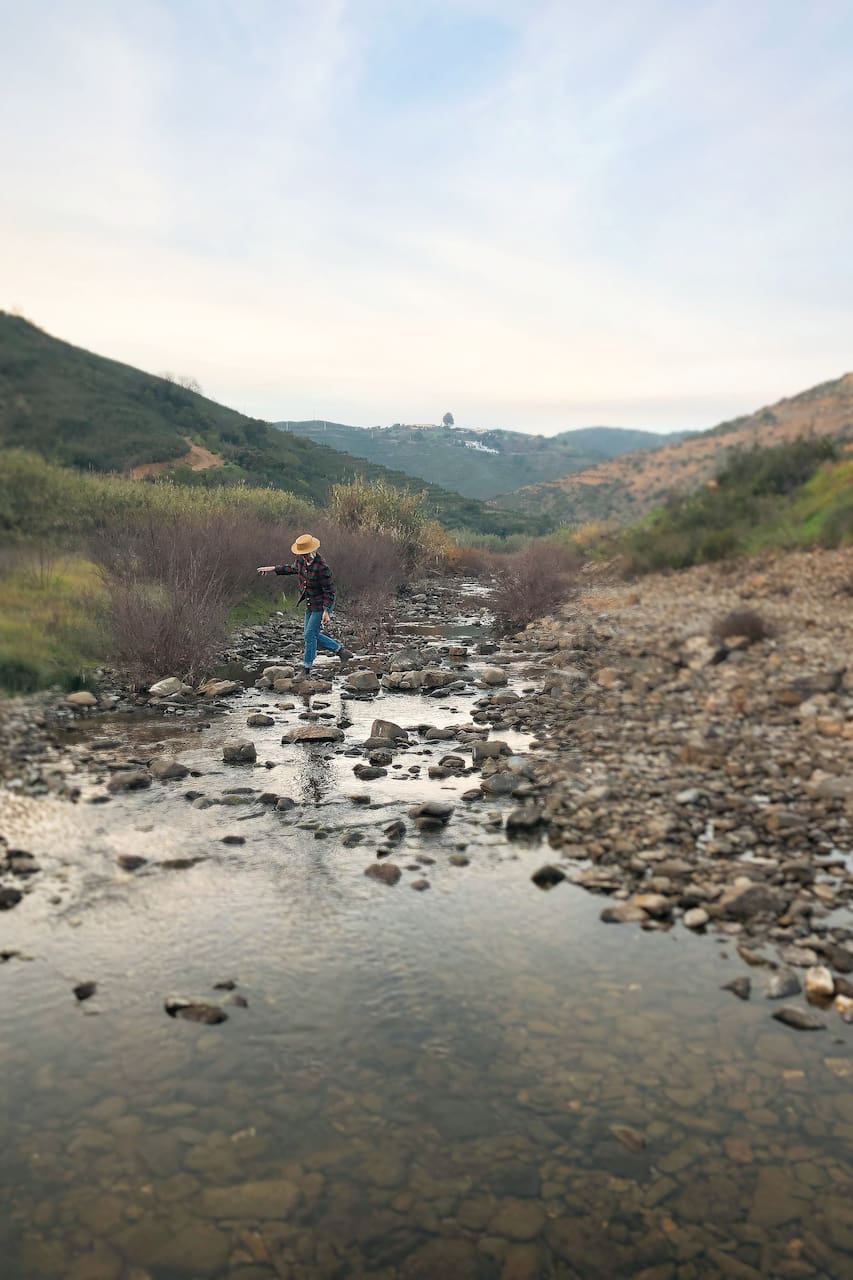 Mindful Morning in Bodega
Mindful Morning in Bodega
I'm a Kundalini Yoga Teacher living in the country side on the outskirts of Tavira. I would love to share a piece of this paradise with you. My boyfriend is an avid permaculture gardener and we love to hike in the hills just behind our house. A mindful morning with us would include a hike up the river bed, a meditation with myself and a light meal with local delicacies.
A Mindful Morning will include a meditation with myself on the property - participants can choose from a calming, energizing or clarifying meditation - a tour of the permaculture garden, a hike up the river into the hills and will finish with a light meal including local delicacies and fresh garden produce.
This experience takes place outside, we reserve the right to cancel in case of bad weather. You will want to be prepared for the sun even if it's not too hot, wear a hat or sunscreen for the walk.
Food
A light vegetarian meal with local delicacies. The participant will be given a number of options to select from beforehand.
Drinks
To go along with the meal
Comfortable clothing for meditation and hiking
Water bottle for hike if desired
Sun protection hat or other