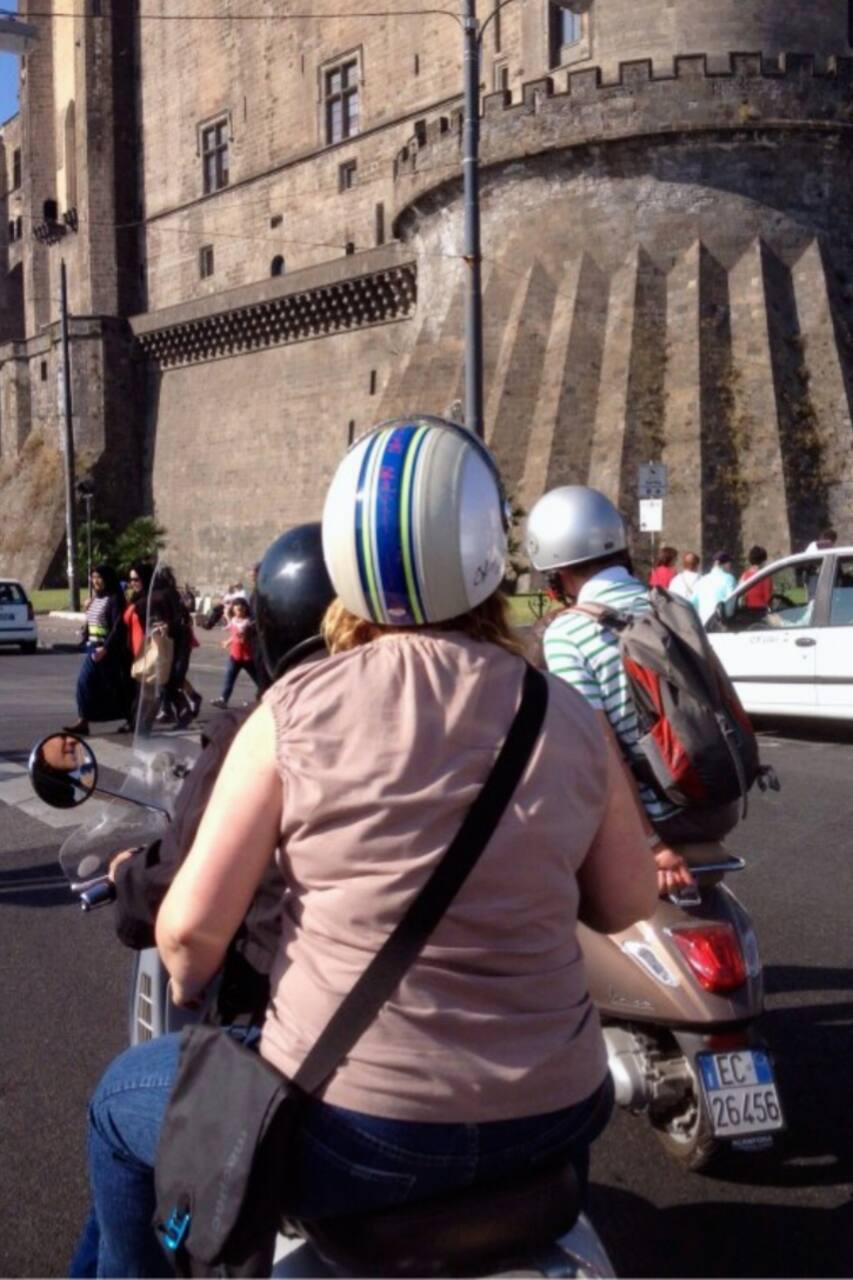 Languages:
언어에 상관없이 즐길 수 있는 트립
I'm Antonio, one of the founder of Vesparound cultural association. We were raised in Naples. I love the traditions and history of my amazing area. I'm a professional licensed tour guide and I've always been a lover of scooters, so combining my qualification and my passion I became specialist of Vespa tours. Together with my colleagues Mauro, Massimo, Emiliano, Francesco and others, I'm ready…
ASSOCIAZIONE VESPAROUND 소개
We are the cultural association VESPAROUND, founded in 2014 to promote our city trough the Vespa scooters. Combining our passion for two wheels with the love for our places we arranged several Vespa Tours over the years, strolling around with both italians and internationals.. We are a group of licensed tour guides and tour leaders, ready to get you closer to the "real" culture and local spots
참가비가 전액 ASSOCIAZIONE VESPAROUND에 기부되는
착한 트립
입니다. .
-Our meeting will be outside Caffè GAMBRINUS, in Piazza Trieste e Trento, next to Piazza del Plebiscito, in Naples. -We'll be holding a sign with VESPAROUND on top -Together we will discover and live the typical neapolitan atmosphere and culture riding a vespa trough the streets and alleys of Naples - Finding out places in the city -Going towards the old town center Quarter -We will…
Each person will have his own Vespa driver. You'll sit behind the drivers and then they'll bring you around for your experience. maximum speed 40 km/hrs
best wearing long treasures and closed-toed shoes , NO flip flops.
After meeting at the historical cafe Gambriìnus, we will visit the monumental area and historical center of Naples. Are included stops at the main monuments picturesque and panoramic spots. Are also included the street called "Spaccanapoli" in the heart of the city where you'll taste a real Neapolitan coffee and a sightseeing on the panoramic hill of Possiilpo.
향후 예약 가능 일자
원하시는 시간에 예약 가능한 트립이 없다면, 하실 수 있습니다.
8월 20일 화요일  

오전 11:00~오후 1:30.
5자리 중 5자리 남음
Each person will have his own Vespa driver. You'll sit behind the drivers and then they'll bring you around for your experience. maximum speed 40 km/hrs