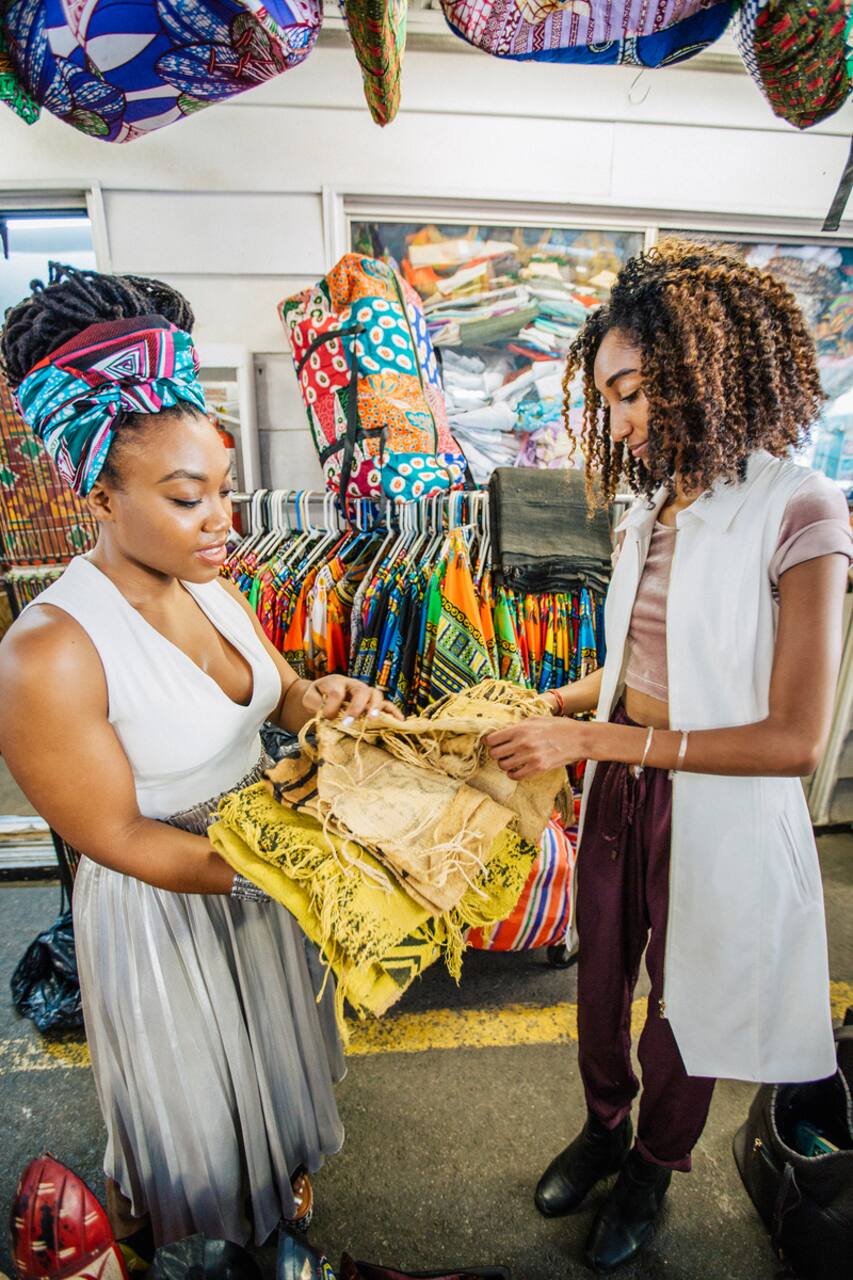 Visit a West African market in Harlem
Visit a West African market in Harlem
Moving to Harlem brought me closer to my West African roots. I'm a lover of all things eclectic and cultural, so you can find me anywhere there's vibrant culture and good food. I created a lifestyle brand called Afro Eclectic to showcase how African culture is ever-present wherever you go! I'm also a freelance social media strategist and personal shopper with a base in New York City. I can't wait…
Join me on a cultural exploration of (Afro Eclectic) Harlem—one of the greatest neighborhoods in New York City. First, we'll meet at an "afro-chic" Harlem café, where we'll grab a coffee or tea. Next, we'll visit a West African outdoor market right next door, where we'll shop for cultural handmade goods and ethnic textiles. We will meet with some of the vendors to hear their stories and learn…
I'll grab the check for our first coffee, but please note that brunch is not included in the price.
교통편
Uber Don't feel like walking? I'll call us an Uber to our last destination.
Comfortable Walking Shoes
First, we'll sit down over coffee or tea at a cafe in Harlem on Lenox Ave. Next, we'll explore the African Market right next door—hope your bargaining skills are on point! Lastly, we'll go to the heart of Harlem and eat at a legendary eatery.
쇼핑
Visit a West African market in Harlem