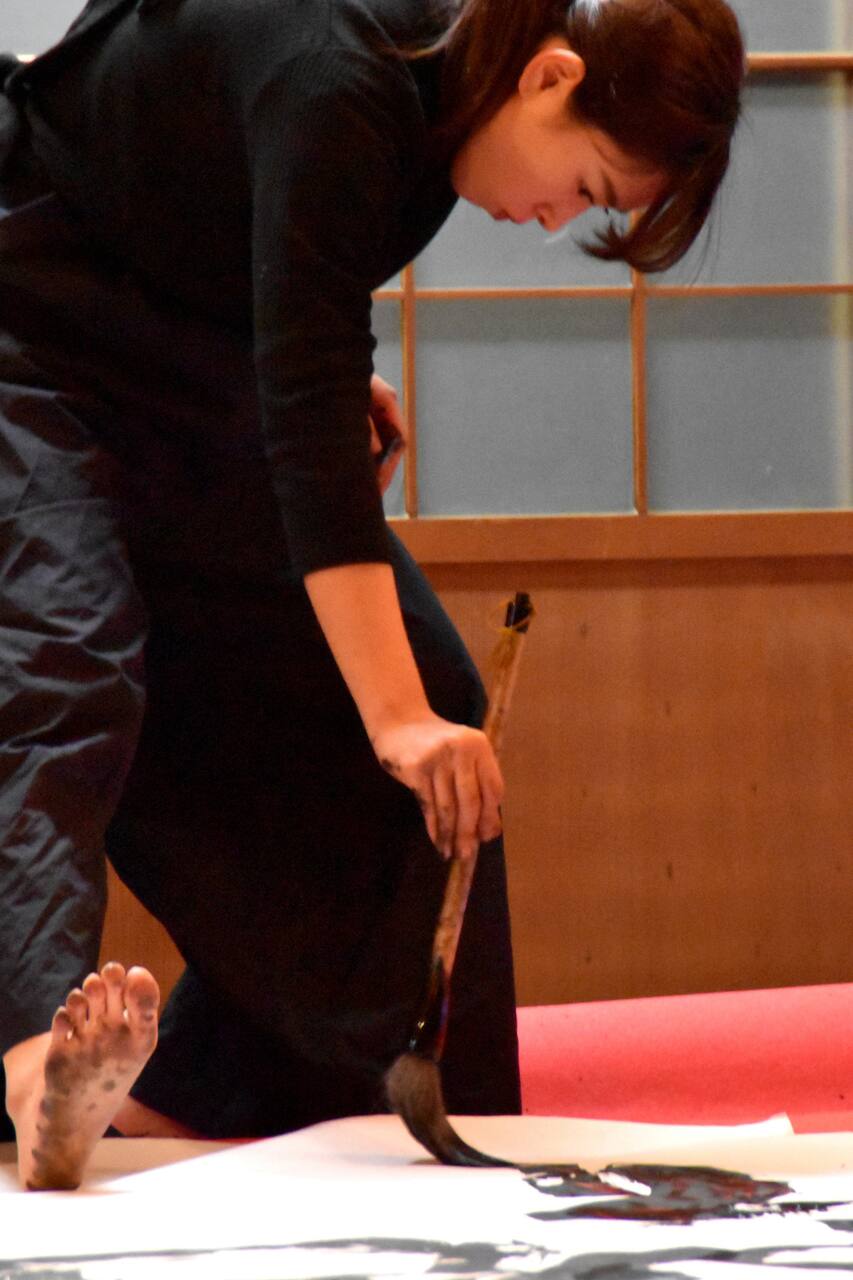 Languages:
언어에 상관없이 즐길 수 있는 트립
Our young and beautiful calligrapher has over 15 years of experiences and received many awards such as Ise Jingu Sukei Kai, Koyasan Shodo Kyokai, Mainichi Shinbun Calligraphy Gold, just to mention a few, is now working as a calligraphy performer, an artist and the instructor at various locations . And I'm your host as the Buddhist minister who has been serving to the churches both in the States…
After you participate the basic Buddhist prayer in Pure Land style, you will witness the calligraphy performance with big brush stroke movements on big washi paper, while the minister playing traditional music, which you may not be able to see elsewhere even in Japan, followed by the shakyo, or sutra copying. You try your own calligraphy experience by using easy-to-use calligraphy pen to trace a…
Pleas don't forget to bring the cloth that can get dirty. There is a splash zone and the ink is absolutely black! You are also participating your own calligraphy experiences using the black ink.
casual attire you can get dirty.