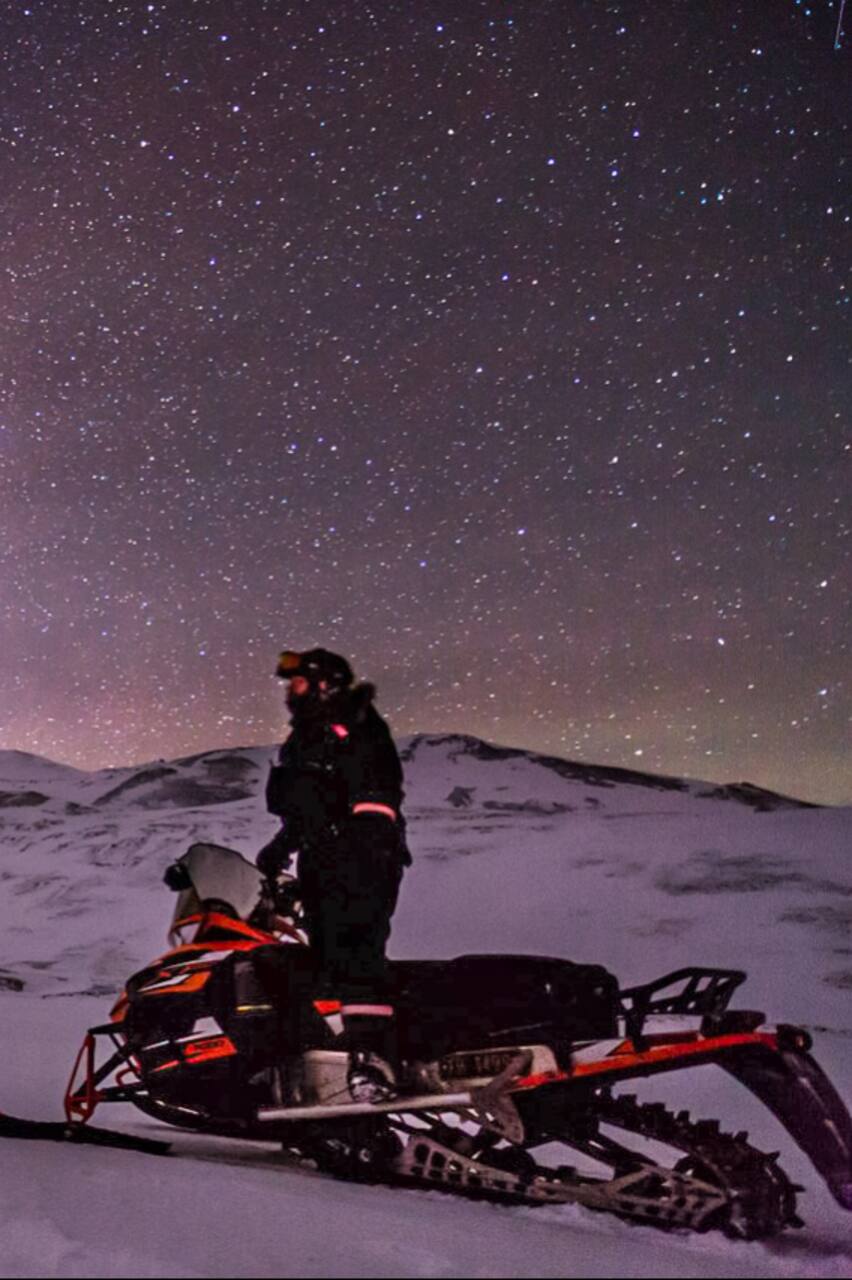 Snowmobile northern light tour
Snowmobile northern light tour
I am a 31-year-old professional nature photographer, and in the North Sweden area I am an outdoor and wildlife camping guide. In addition, I have been studying the Northern Lights since I moved to Sweden. These three things I have brought together to a super interesting concept, which I can show dozens of guests per month.
Prior to this tour, you will be picked up from any chosen location within Kiruna. From your hotel or accommodation, we drive to the place where our snowmobiles are stalled, where your guide will tell you all you need to know about driving a snowmobile and where the trip will take you. After a short test drive, you will soon see the white mountain landscapes coming over the horizon, and with some…
Temperatures can get between -10 and -40, on the snowmobile it feels even colder Children are allowed, but only adults are allowed to drive Alcohol consumption prior to the tour is strictly forbidden
음식
Either a soup or a warm meal. Let me know if you have any special requirements or diets.
음료
Hot drinks, such as coffee, tea or hot chocolate. A vegan option is possible.
Proper warm winter clothes. Especially a good scarf and gloves. The rest of the clothing is provided by us.
We will start by driving in our car to the location outside Kiruna, where our snowmobiles are located. From there we drive through the forest until we end up on the Torne river. There we drive past all the little villages, the famous Ice Hotel, and eventually end up on a lake where the northern lights can be seen. Here we will make a fire and have some food and drinks too.
신분증상의 사진과 대조할 수 있는 본인 사진을 찍어야 합니다. 이를 통해 에어비앤비가 트립에 참가하는 게스트를 확인할 수 있습니다. 이 절차는 한 번만 완료하시면 됩니다.
Temperatures can get between -10 and -40, on the snowmobile it feels even colder Children are allowed, but only adults are allowed to drive Alcohol consumption prior to the tour is strictly forbidden
야외 스포츠
Snowmobile northern light tour