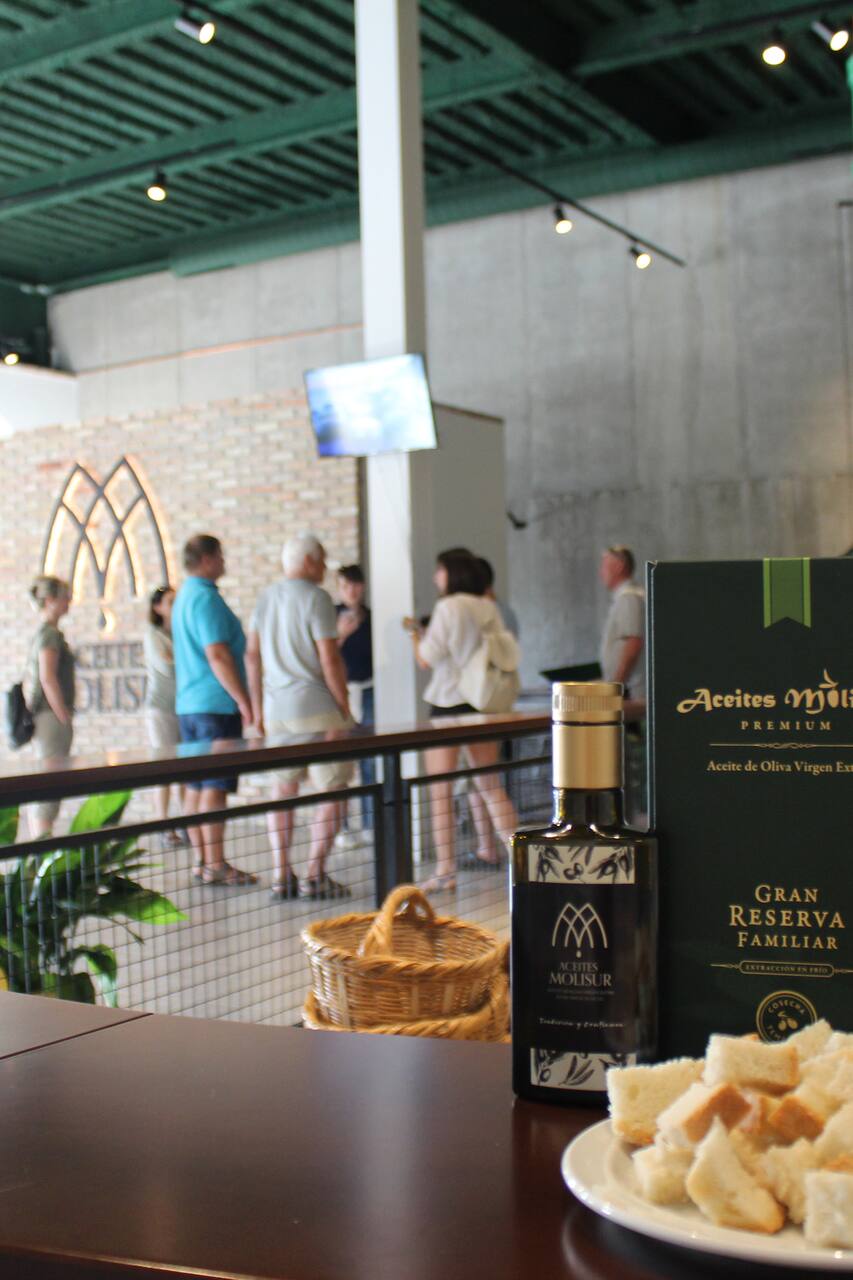 Tour entorno al Aceite de Oliva en un Molino de Aceite
Tour entorno al Aceite de Oliva en un Molino de Aceite

실시간 인기 트립 예약이 마감되기 전에 서두르세요!
Hello, I´m María José! , in love with the world of olive oil. Olive oil is our family passion, it was in 2003 when my parents founded our family oil mill , Aceites Molisur, and today we are in the second generation. I am passionate about teaching and making people enjoy the benefits of a product from my land Andalucía, transferring them the tools to understand the quality and the secrets of the…
You will learn about the olive oil virgen extra process. And to not forget where we came from, I will also show you how the olive oil was obtained in 1910 with a mill of this era. You will have the chance to see how does it works because it is operational! The tour by the currently facilities will take place through a suspended walkway by the production center so that you can see more easily the…
Bring comfortable shoes and with enthusiasm to learn.
Bring comfortable shoes and with enthusiasm to learn