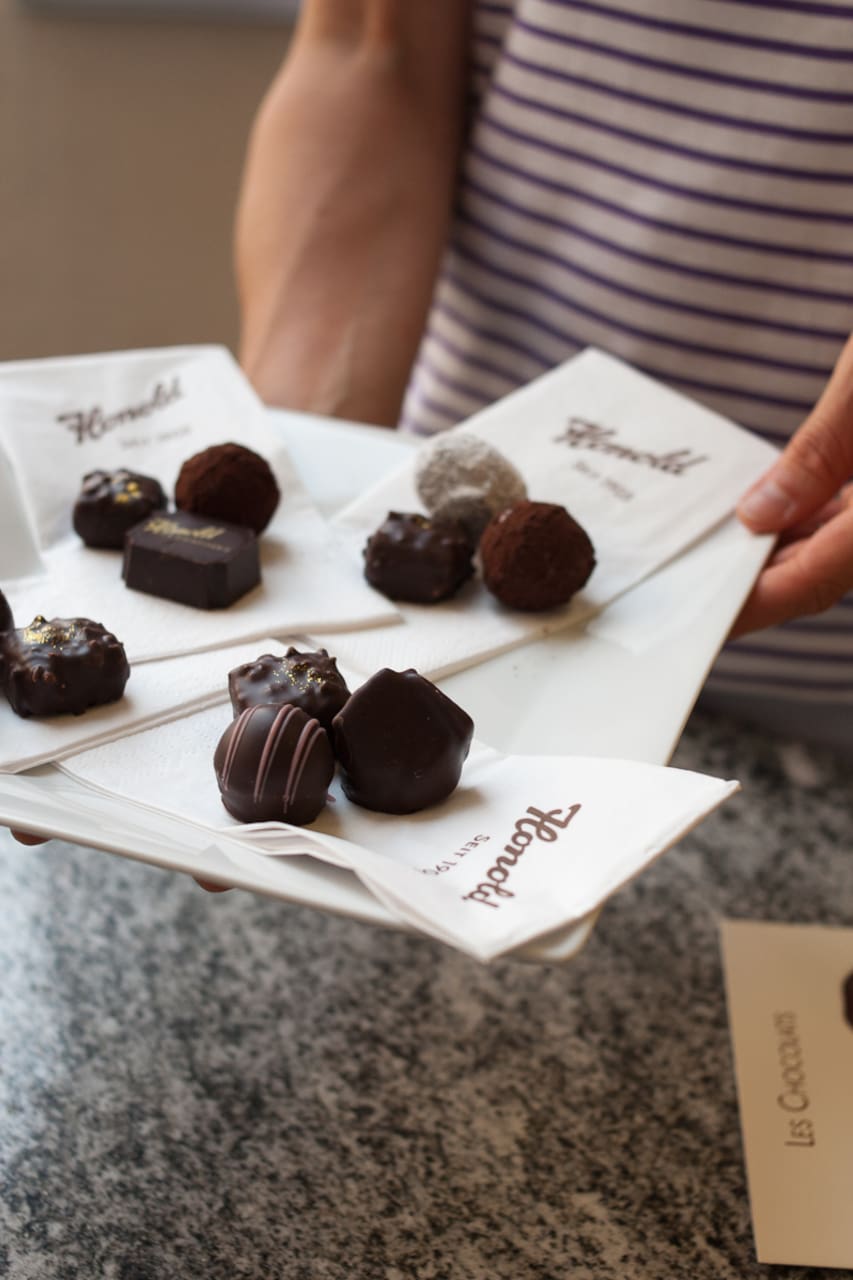 Walk Taste Zürich, Chocolate & Sweets
Walk Taste Zürich, Chocolate & Sweets
Kerrin Rousset has been traveling the world for 20 years, meeting chocolatiers, tasting and learning, and loves sharing all she has learned. She launched Paris' Salon du Chocolat in Zürich, worked as chocolate expert consultant for a French chocolate brand in the USA and has been teaching chocolate tasting classes around Switzerland over the past 10 years. Sue Hofmann, equally passionate about…
Kerrin of MyKugelhopf, connoisseur of chocolate and confections, and her expert co-guide Sue Hofmann, equally passionate about chocolate, let their sweet tooth guide you around the charming old town of Zürich to uncover some of the city's most irresistible sweets. You'll learn about the city's almost 200 year old renowned chocolate empire, but especially visit the sweet spots that aren't in the…
Please feel free to let us know of any allergies. Pure dark chocolate is naturally gluten, dairy and nut free ! :)
간식 및 기타
Macaron, Cupcake . Chocolate (bars, truffles, confections)
Wear comfortable shoes for walking around the old town.
Feel free to bring a water bottle, as you can keep refilling it at the many drinking fountains around town.
Cameras welcome, as we will be passing many of Zürich's most picturesque spots.
Tours take place rain or shine, so please bring an umbrella if it is raining.
Small, artisanal shops in Zürich's old town: A 4th generation chocolate and pastry shop, with recipes unchanged since 1905. A cream of the crop chocolate boutique - 100% Swiss, natural, handmade products, some of the best quality in the country. But hidden away in the cobblestone streets. A new chocolate shop, with a patented technology for chocolate-making, combining Mayan traditions and Swiss innovation. A cupcake shop, Swiss style. And more.
향후 예약 가능 일자
원하시는 시간에 예약 가능한 트립이 없다면, 하실 수 있습니다.
8월 22일 목요일  

오후 2:00~오후 4:30.
10자리 중 10자리 남음
도보 음식 탐방
Walk Taste Zürich, Chocolate & Sweets
새로운 트립