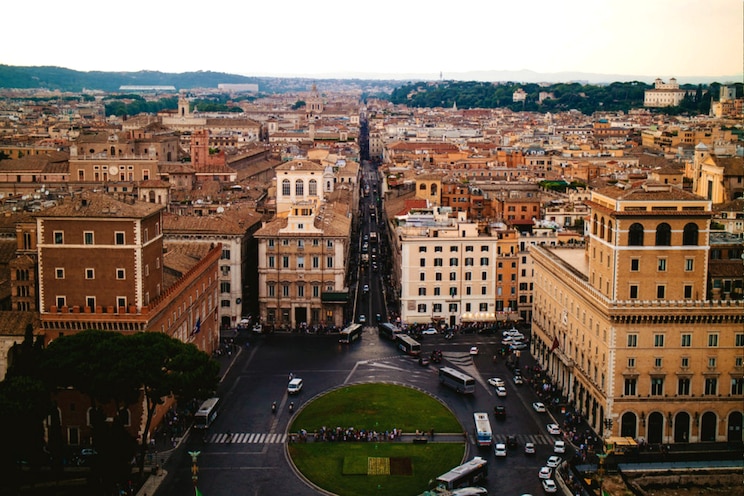 We will step outside from the touristic area to climb the highest hill in Rome and get one of the best views of Rome at 140 meters height. From Piazza Venezia we will run all the way until Ponte Milvio bridge to complete the first 5km. This first part will be almost an straight line. After crossing the Tiber…

one sport drink bottle of 500ml
I started meeting runners on Airbnb in January 2019 with 3 ideas in mind. - keep me motivated to run early in the morning - keep a low price (probably the lowest) to share the joy of running - bring runners outside from the touristic area to one of the best viewpoint of Rome. I have been living in Rome for the past 14 years and I started running, or thinking about running on August 2017 after a trip with some colleagues to Palma de Mallorca. My first half marathon was in Milan (November 2017), and I have done two marathons, one in Rome (April 2017) and the other one in Venice (October 2018). My 3rd marathon is going to be in Athens (November 2019) take a look at the races I've done @feliperuns. Felipe is... - a good "touristic guide" - uncomplicated - a patient guy - a social/party guy - good organizing events
Piazza Venezia, Via del Corso, Via Flamiania, Ponte Milvio (5km), Stadio dei Marmi and the top of Monte Mario hill (10km) The default route are 12km and about 1h30m ending at the Ottaviano metro station. To run back to the starting point it's a total of 15km and about 2 hours. If you would like to keep running, there is the opportunity to run around the Vatican hill (3.5km) and climb the Gianicolo hill, running up the 3 hills will be almost 22km.
예약 가능 여부
원하시는 시간에 예약 가능한 트립이 없다면, 하실 수 있습니다.
8월 26일 월요일  

오전 5:30~오전 7:00.
4자리 중 4자리 남음
It might be a difficult run to some people, It's not about the pace, we'll run all together. It's about determination to run until the top of the hill. If you haven't run a half marathon join and push your limits!! Everyone can do this!! It just feels good!! and the climb is always worth the view.