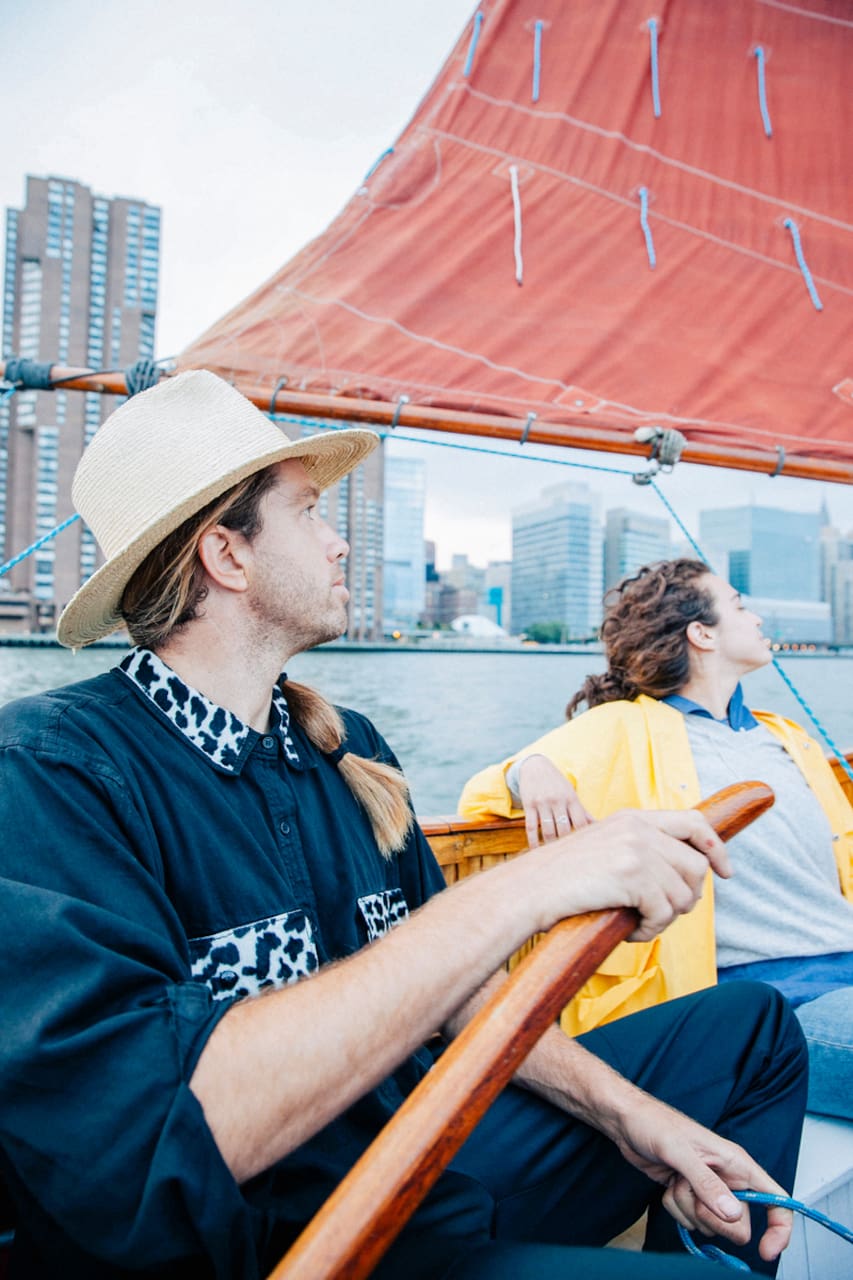 역사적인 배를 타고 즐기는 항해와 맨해튼의 석양
역사적인 배를 타고 즐기는 항해와 맨해튼의 석양

50명이 넘는 게스트가 이 트립에 별점 5점을 주었습니다.
I will be your captain and Rain will be your first mate. I grew up with a connection to the sea and worked on boats in the summer. We have travelled the world and are now based in NY. Cat Boats were built to be sailed in NY and I have developed a passion for navigating the waters of NYC Harbor. We are appreciative to be part of this sea tale. Message me to request unlisted dates and times.
We will meet in the historically Polish-American neighborhood of Greenpoint and stop by a favorite local shop to grab any desired necessities for the trip. Then we will take a short walk to the dock and depart with Empire State views right across the way. Perfect opportunity for photos and shareable moments. Activities on the boat include sailing or just sitting back and relaxing, enjoying the…
Some suggestions to bring along, snacks, drinks, champagne, camera, jacket. Message us to accommodate any special requests.
Snacks
Snacks available for purchase
Jacket (weather depending)