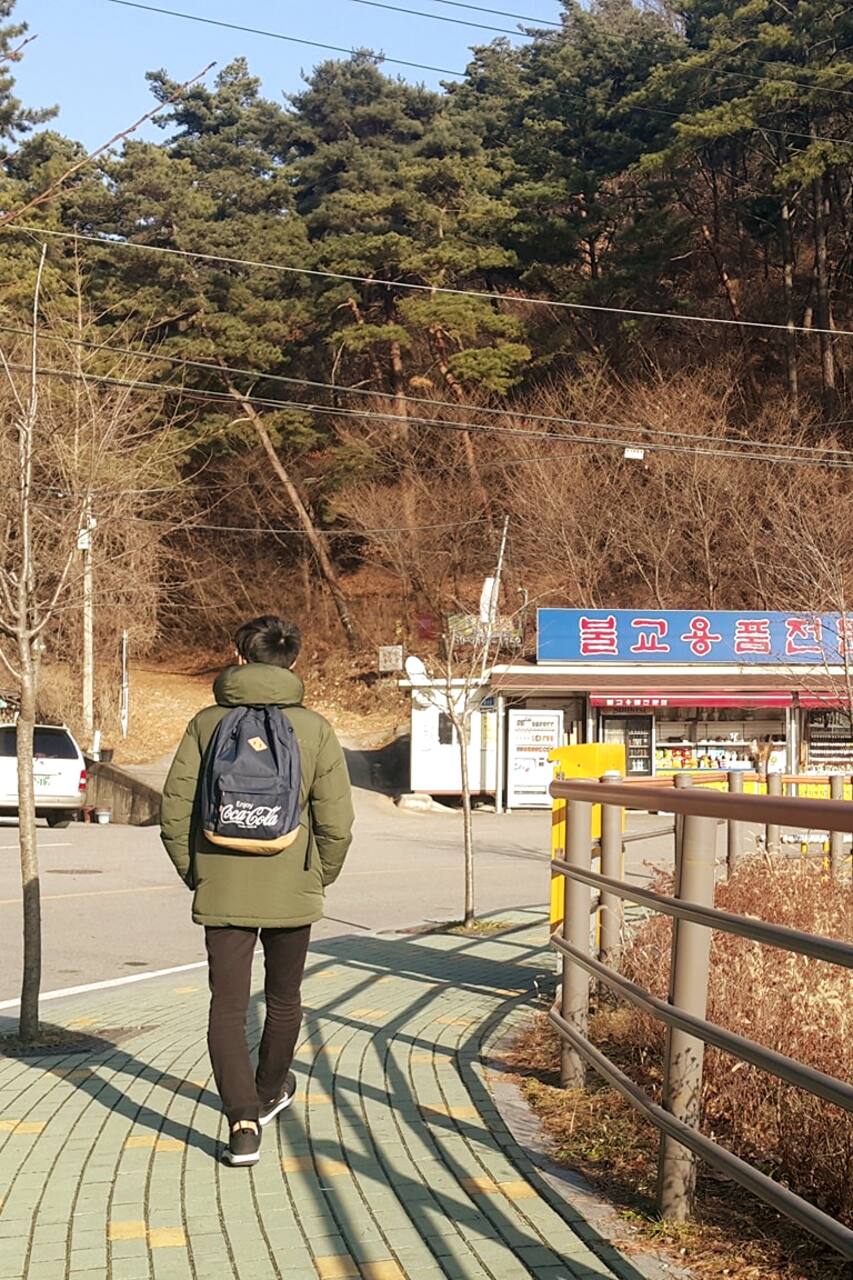 Visit a Temple and do hiking with me
Visit a Temple and do hiking with me
I'm a Korean guy from this city and I've been in 30 countries around the world. I spent a year living in Mexico and a year in Australia. With Gabriela who is my mexican girlfriend and had been living in this city for some years now, we offer tours in English and Spanish were we teach and show about Korean culture, life and history. We both dedicated ourselfs to promote Korean tourism (in all the…
We will meet at downtown in Cheonan to take the bus directly to Gakwon-sa, it takes 10 minutes to arrive there. Once we get there, we are gonna do our way up to the Temple. There you are going to be able to see the biggest Buddha's bronze statue in East Asia. We are going to help you to communicate with the monks so you can be able to pray as they do: with a incense and circling the Buddha statue…
Please bring really confortable clothes and shoes. And don't forget your water! Let's be nice with the environment and bring our own re usable bottles♻️
음식
If you request it we can offer you "Kimbap" (rice rolls) and eat it all of us at the top of the mountain.
Confortable clothes and shoes
Your own lunch If you don't want the kimbap and traditional restaurant
향후 예약 가능 일자
원하시는 시간에 예약 가능한 트립이 없다면, 하실 수 있습니다.
8월 24일 토요일  

오전 11:00~오후 4:00.
10자리 중 10자리 남음
Please bring really confortable clothes and shoes. And don't forget your water! Let's be nice with the environment and bring our own re usable bottles♻️
등산
Visit a Temple and do hiking with me
새로운 트립