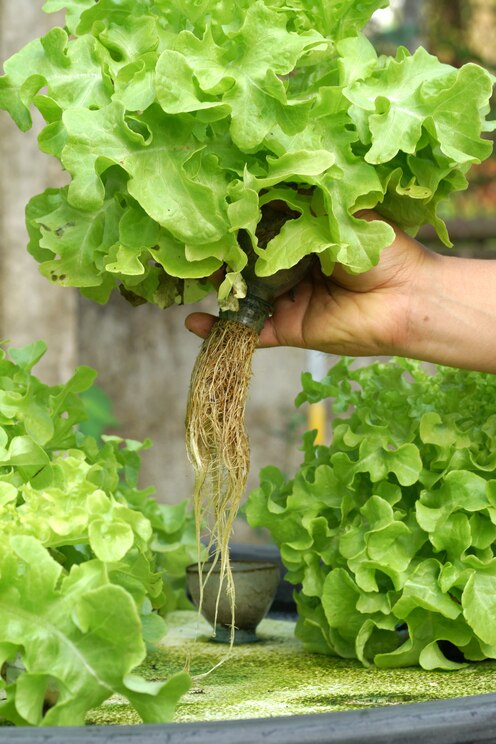 Indoor Aquaponic Garden Immersion
Indoor Aquaponic Garden Immersion
You will begin the experience with a tour of our Aquaponic demonstration facility and a short introduction to how the system works and its impact on sustainable, food security. You will learn about how fish and plants grow in the closed loop system, and experience hands-on how to check water quality, temperature,…

Snacks, coffee, tea and water will be provided throughout the day

All equipment used as part of the experience (for testing and working in the demonstration unit) will be provided.
My husband Shawn and I have been involved in tourism, hospitality & industry and business training for the past 30 years. Shawn holds a degree in Entreprenurial Management and I have a Certificate in Hospitality Management. We operate a demonstration facility on our property featuring Aquaponic Indoor Gardening, growing sustainable organic vegetables and fish, 24/7/365 days a year! Our experiences are led by our Indoor Farm Technician and Lead Trainer, Jeff Smith, who holds a Degree in Horticulture and has years of experience in hydroponics and greenhouse building and growing.
The experience will take place in our Aquaponics demonstration and training facility on our private property. This facility houses an indoor garden space and an indoor fish habitat, as well as a comfortable classroom space.
신분증상의 사진과 대조할 수 있는 본인 사진을 찍어야 합니다. 이를 통해 에어비앤비가 트립에 참가하는 게스트를 확인할 수 있습니다. 이 절차는 한 번만 완료하시면 됩니다.
Snacks and coffee/tea/water provided, lunch is on own. Vehicle required. Wear comfy shoes and layers, event is in a warm environment. Guests must be prepared that fish are "harvested" from the system
정원 둘러보기
Indoor Aquaponic Garden Immersion
새로운 트립