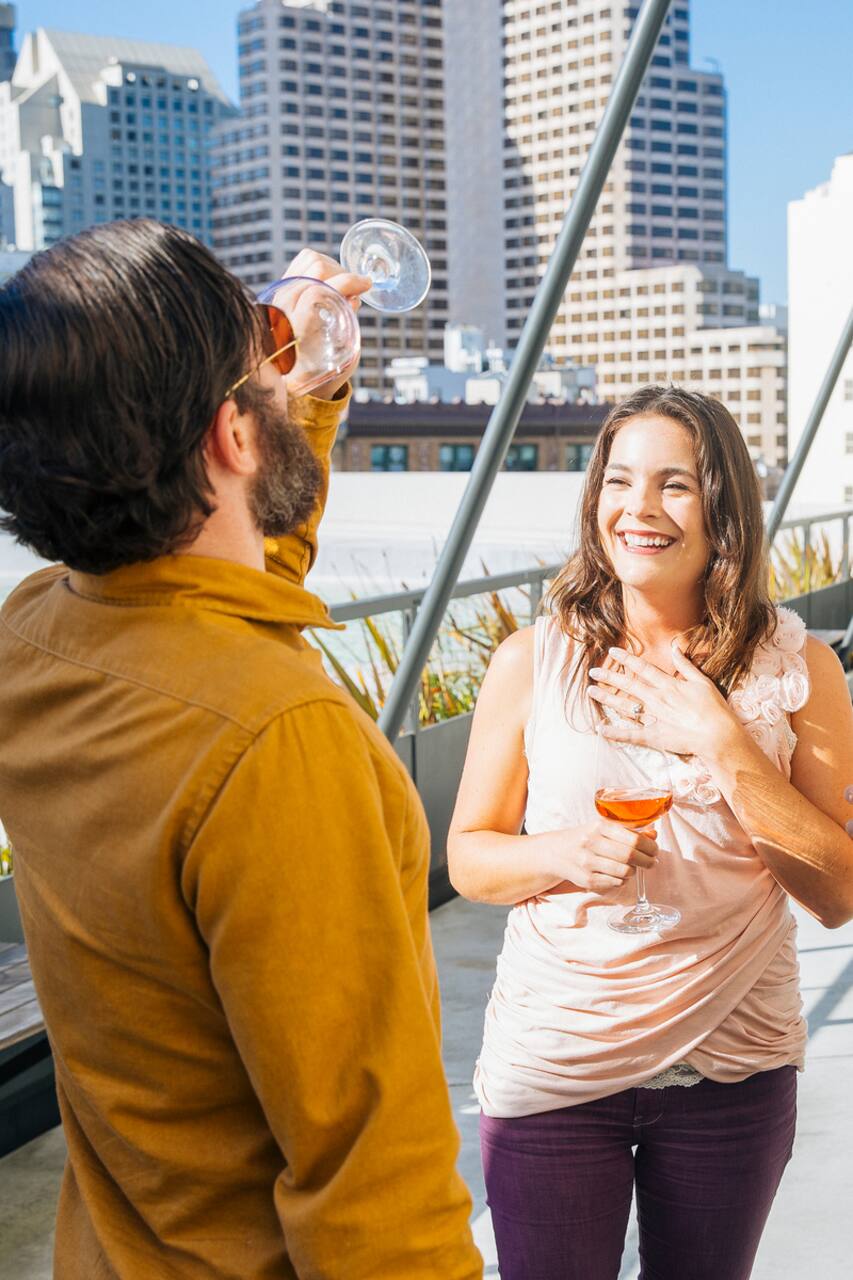 I cultivated a love of food & wine as a server working in SF restaurants and local wine bars since the early 2000's. I opened Causwells on Chestnut Street in 2014, and I am now focusing on bringing renewed enthusiasm to the wine industry through Waystone.
Join us on our rooftop patio with beautiful views for a curated wine tasting (red, white, & sparkling), small bites, sweet tunes, & good times. We'll explore and learn about different wine varietals & the unique process we use to create wine pairings with seasonal farm fresh bites. The wines are hand selected by Waystone founder & wine buyer, Tom Patella, who will take you on a journey around the…
SF weather is an unpredictable mistress! Dress according to your favorite weather app, but bring a jacket just in case.
Snacks
Appetizers Ploughman's Board: pickled veggies, cheese, charcuterie, bread
Drinks
Wine 4 varietals of white, red, & sparkling wine