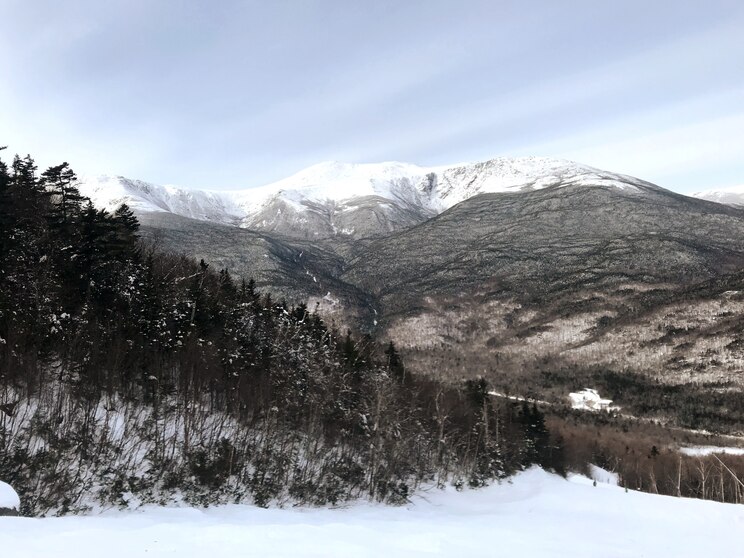 Snow shoeing in the white mountains.
Snow shoeing in the white mountains.
Snowshoeing in the beautiful white mountains of New Hampshire. On our excursion you will get An opportunity to see the top of Mt. Willard, stand on the top of its impressive cliffs and overlook Crawford notch. Perhaps no other spot in the white mountains affords so grand a view with so little effort. At 2.8…

Home madeTrail mix, energy bars, and other high energy snacks.

Snow shoes hiking poles available upon request
Having grown up in the heart of the white mountains I have spent more then 30 years doing what I love the most, spending time in the woods. Be it hiking or snow shoeing I have enjoyed it most of my life. I have lead many groups on hikes all over the white mountain national forest and a lot of mountains in Vermont and Maine. I am cpr certified, back country first aid certified, and have a current hike safe card.
MT. Willard . An impressive 800 foot high cliff with excellent views to the east over looking the picturesque Crawford notch. On the way up We will see animal tracks. Maybe even run into some local wildlife. moose, bald eagles and snow shoe hare fox and coyotes frequent this area. On the cliff most days we will might see ice climbers.
I know there isn't much snow down south but the snow up here has been amazing We have received almost 100 inches of snow this year!! This is dog friendly
등산
Snow shoeing in the white mountains.