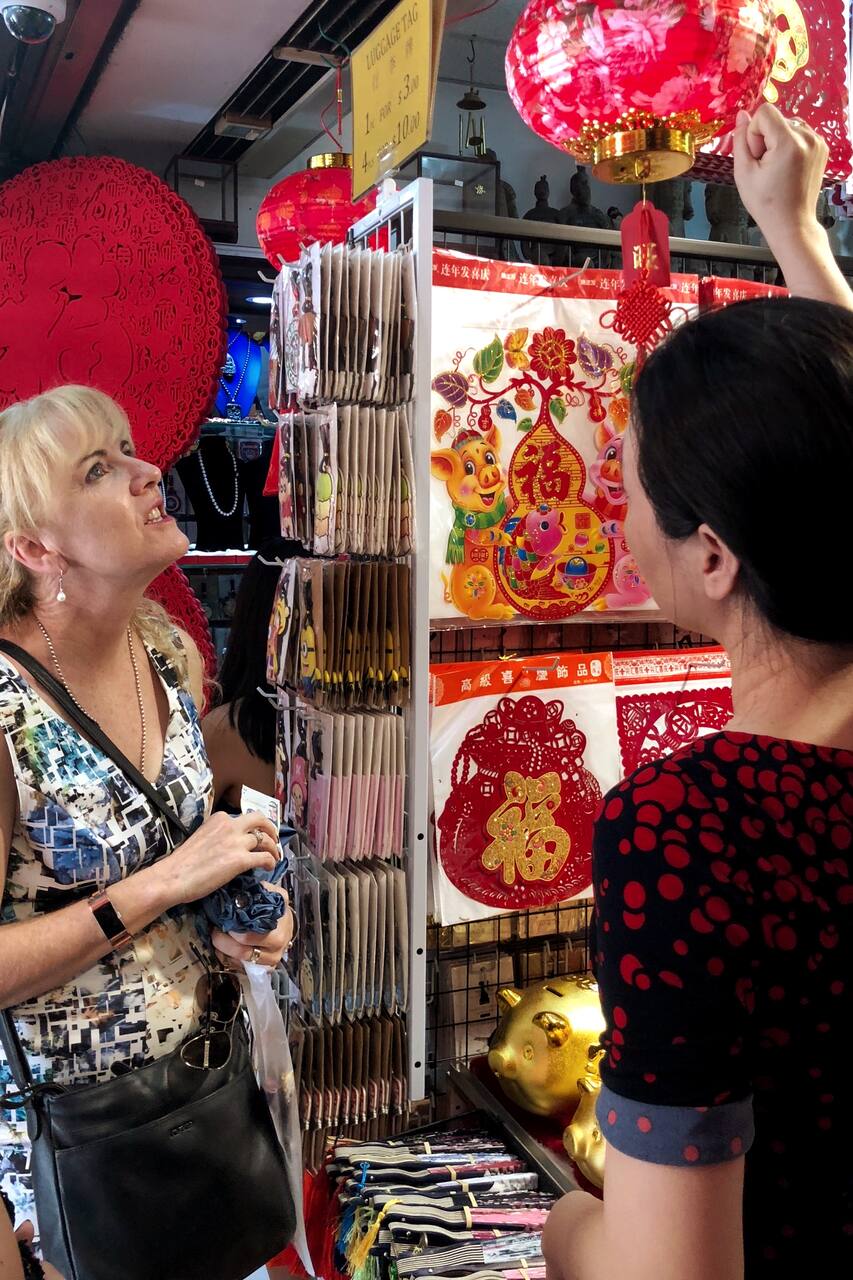 Chinese New Year Festive Market Walk
Chinese New Year Festive Market Walk
I'm P S, I live in the Chinatown area and have been celebrating Chinese New Year for more than 30 years. I am also a a volunteer guide with the Chinatown Chinese New Year festival committee.
The best part of the year starts in Jan when Chinatown turns into one big street of lanterns filled with festive atmosphere. Chinese New Year songs everywhere, the hustle and bustle of the festive market, freshly baked cookies and grilled meat jerky fills the air while you are sipping Chinese tea at the fair…charming isn't it? Come on our special edition Chinese New Year festive market walk for a…
★★★★★ If you are looking for an authentic, friendly tour from a local, this is it. Samantha ★★★★★ What an incredible tour.We would have never seen some of the places or tasted some of the food. Mona
간식
Typical Chinese New Year celebratory goodies
Comfy walking shoes + clothes
We'll be in the historic district of Chinatown where traditional shops co-exist side by side with modern businesses. Chinatown's maze of narrow road lies many secrets and after dark is when the streets of Chinatown come alive with light, music and merriment.
★★★★★ If you are looking for an authentic, friendly tour from a local, this is it. Samantha ★★★★★ What an incredible tour.We would have never seen some of the places or tasted some of the food. Mona
문화 도보 여행
Chinese New Year Festive Market Walk