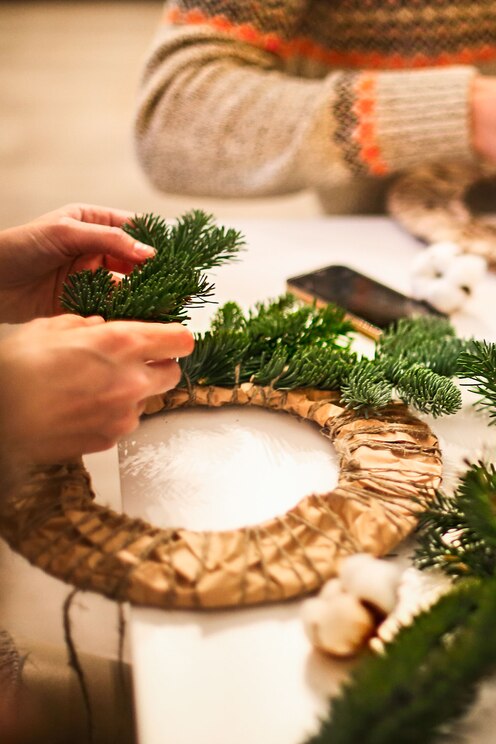 Decorative Wreath Workshop
Decorative Wreath Workshop
In the two+ hours you'll be here, we'll create a handmade wreath made of vintage millinery stock, jewelry findings or paper. All tools and supplies will be furnished along with source lists and supply lists in case you become besotted with the craft.

Water or tea

Vintage millinery stock, vintage beads, crepe paper and card stock, glue guns, armature wire, die cut machine +various dy
Me? I'm an artist with an insatiable curiosity. I worked as a designer and art director for Cherry Tree Toys, a mail order catalog in Ohio selling plans, parts and kits to crafters all over the world. I once taught design at Iowa State University; and, another year more recently I taught a Graphic Design course at Carmel High School in California. I love silkscreen printing and printmaking and have been included in numerous juried shows all over the country. In addition to being a Super Host on Airbnb, I've winnowed my five Etsy shops down to two - TinMatters.Etsy.com and BuyDisOrDat.Etsy.com
You'll be working in my studio which is just above the cabin I have listed on Airbnb. It's a 15 minute walk from central downtown Carmel or it's a couple of blocks from a bus stop.
공예 클래스
Decorative Wreath Workshop
새로운 트립