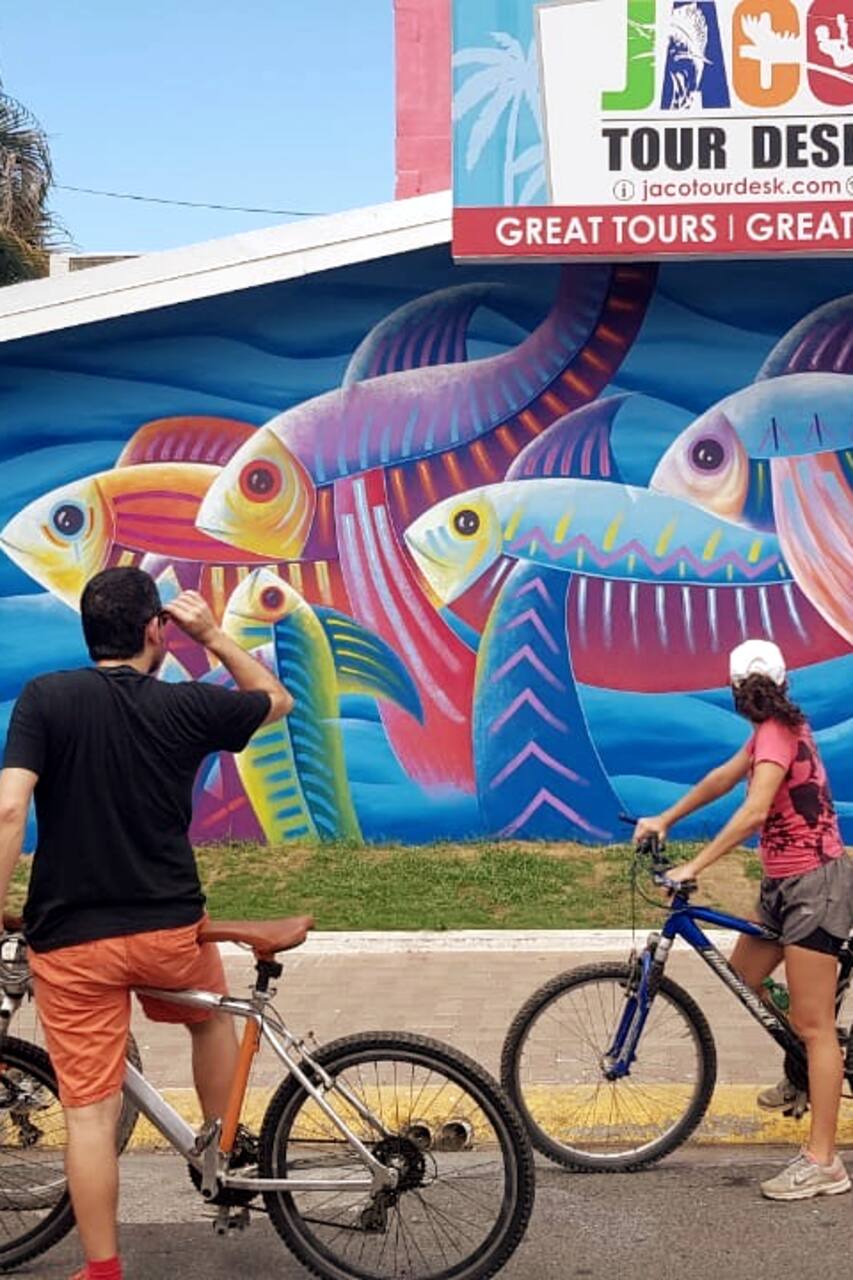 I was born and raised in San José, but the city life was not for me. I took a leap of faith five years ago and moved to the beach. Jacó is my home now! I studied fine arts and have always had a love for creativity. I started my personal brand, "La Tómbola" in 2013 to develop all sort of art projects. Since then I've been working with passion making products and services on the pacífic coast!
Let's experience Jacó on two wheels! Anyone can rent a bike but where to? First thing we´ll meet downtown to pick up the bikes. In our art bike route you will explore both art and nature in town the way we locals do. Jacó is mostly flat, without any training you will make it! There will be excercise but our main goal is take you to see what otherwise you would miss. We´ll discover the art painted…
Adapted to fit anyone´s condition, take in count that it will be hot/rainy and you will exercise :) I also offer a fun walking art route, check it out! https://www.airbnb.co.cr/experiences/233890
Tenis or comfortable shoes (flip flops not recommended)
You will end up this tour with a nice Jaco´ish flavor. North to south, experience with me the everyday life, observe the busy downtown turning into an open air gallery. We´ll bike downtown, the beach area (when there´s low tide we can ride pretty close to the water) and local neighborhoods, all around Jacó. Get ready to enjoy the outdoors.
If you don't see availability for the time you are looking for, you can .
7월 26일 금요일  

오후 2:30~오후 5:30.
4자리 중 2자리 남음
Adapted to fit anyone´s condition, take in count that it will be hot/rainy and you will exercise :) I also offer a fun walking art route, check it out! https://www.airbnb.co.cr/experiences/233890