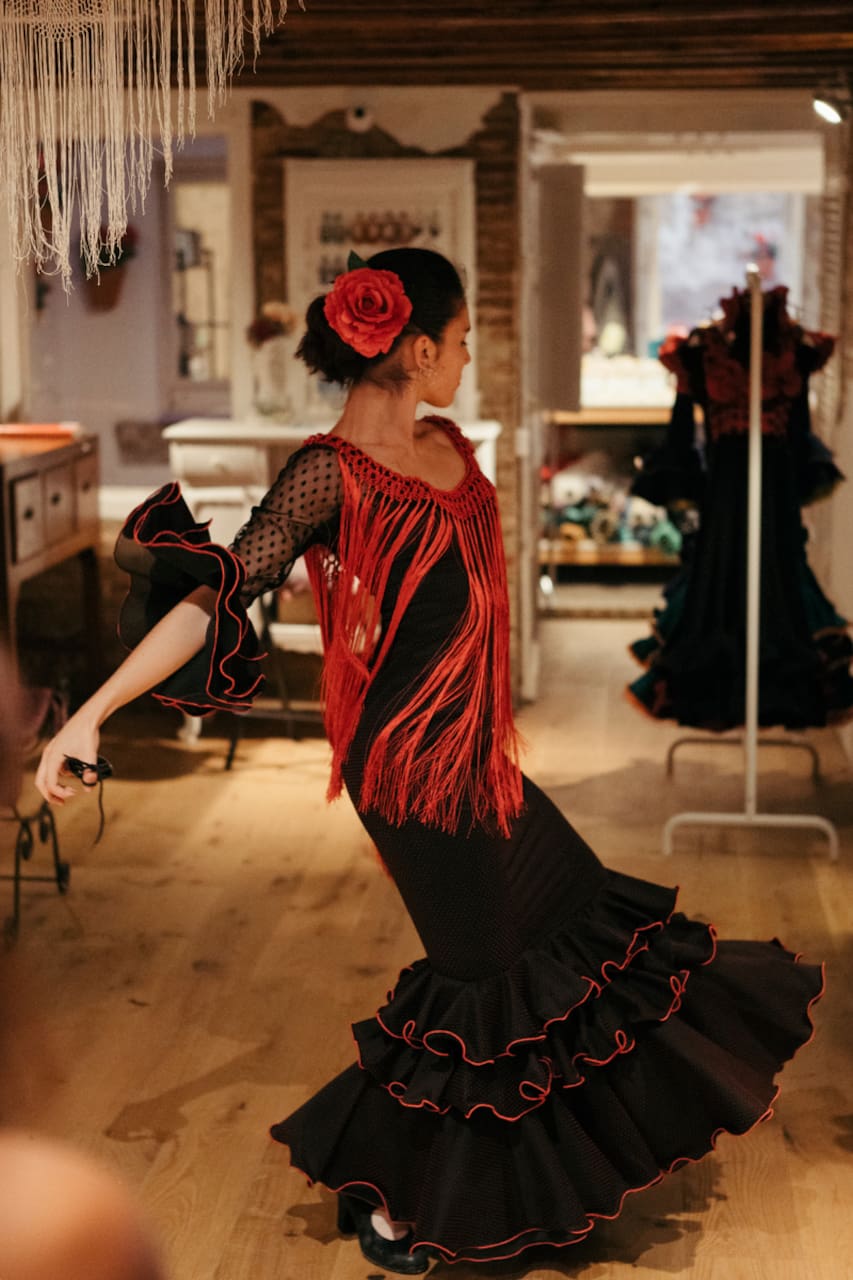 플라멩코 드레스 디자이너의 스튜디오에서 즐기는 플라멩코
플라멩코 드레스 디자이너의 스튜디오에서 즐기는 플라멩코
I'm a fashion designer born in Barcelona with Andalusian origins. I have a Masters degree in Fashion Design and exposed my collection at the International Flamenco Fashion Show 2015. I've been doing other experiences related to flamenco from a year ago.
Be immersed into the Flamenco culture with a private intimate Flamenco show, in the Atelier of a Flamenco dress designer. Being in such an intimate setting you will be able to see the detail in the art of the dances as well as the dresses with an upclose show like no other. This interactive experience gives you the oppurtunity to learn some Flamenco from the performers after the show.Then join the…
If you would like to change the time of the experience please do not hesitate to contact me, we will be happy to work around your vacation time!
Come here with lots of enthusiasm and cheer to enjoy the great experience! We'll have an amazing time!