Secret Waterfall & Chinese Temple Feast
Secret Waterfall & Chinese Temple Feast
Secret Waterfall & Chinese Temple Feast
Secret Waterfall & Chinese Temple Feast
This is a one time experience that combines a hike to the Secret Waterfall PLUS a lunch deep in the heart of Penang's forest a special lunch in a Hakka Temple (The Hakka's are a Chinese minority mostly living in the hills of Penang). The temple is located in the middle of nowhere (farmland) and it's not accessible by car (unless you have a special license). The trail starts with a refreshing cooling dip at Secret Waterfall after which we move to the temple, another 40 minutes moderate hike. The 8 course lunch will be held in the temple ground and starts in between 3 and 4 PM. Around 4.30, to 5 PM we will walk down to Air Itam, visiting another waterfall plus the Air Itam Dam. Once down in Air itam it will be around 6 to 6.30PM. So the total hiking time is about half of the total time spend for the event. This is an event that is held only 4 times a year, not on any calendar by any tourist organization and only known to the local believers. Notification comes from papers at the temple ground. In a true sense this is a one time event.
자신이 사는 곳과 하는 일을 진정으로 사랑하는 현지인이 진행합니다.

소수 인원으로 진행되기 때문에 참여자 개개인에게 집중하는 방식으로 체험이 진행됩니다.

모든 체험은 특별한 기회 제공이라는 기준을 충족해야 합니다.
There are many hiking trails in Penang. I am one hiker who explores trails without GPS. This way I have explored dozens and dozens of trails including many not marked on any map (a book of my hikes will be released in 2020) and many are unknown even to seasoned hikers. I'll bring you to a wonderful and very unspoiled and unseen part of Penang's jungle. Trails can be as short as 2 hours and as long as 10-12, I have walked them all. Wild life as tortoises, giant black squirrels, wild boar, snakes, monitor lizards, langur monkeys, scorpions, huntchman spiders and many more might cross our path. You haven't seen Penang without seeing the jungle and the orchards.
There are several places we will visit which are not on any map to m knowledge. Rexy's Crossing, is a river crossing high up the Titi Kerawang waterfalls (which most locals know only from the roadside). The Hakka temple is located right in the middle of Penang in farmland with no town/village around it (there's 2 farm houses newly build).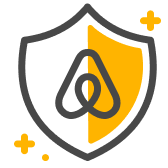 게스트 안전
야외 활동에는 위험이 따르며, 이 체험에 참여함으로써 위험한 상황에 노출될 수 있습니다. 내 능력과 조건(위치, 날씨, 장비 등)을 고려하여 안전하게 참여할 수 있는지 확인하세요.
만 16세 이상의 게스트 최대 8명 참여 가능 This hike is a grade 2-3 walk. The trail to Rexy's Crossing is on cement trails but here and there quite steep. There is a short piece of forest track. After Rexy's Crossing it's a forest trail for about 25 minutes before it…
Don't eat too much before the experience!
Secret Waterfall & Chinese Temple Feast