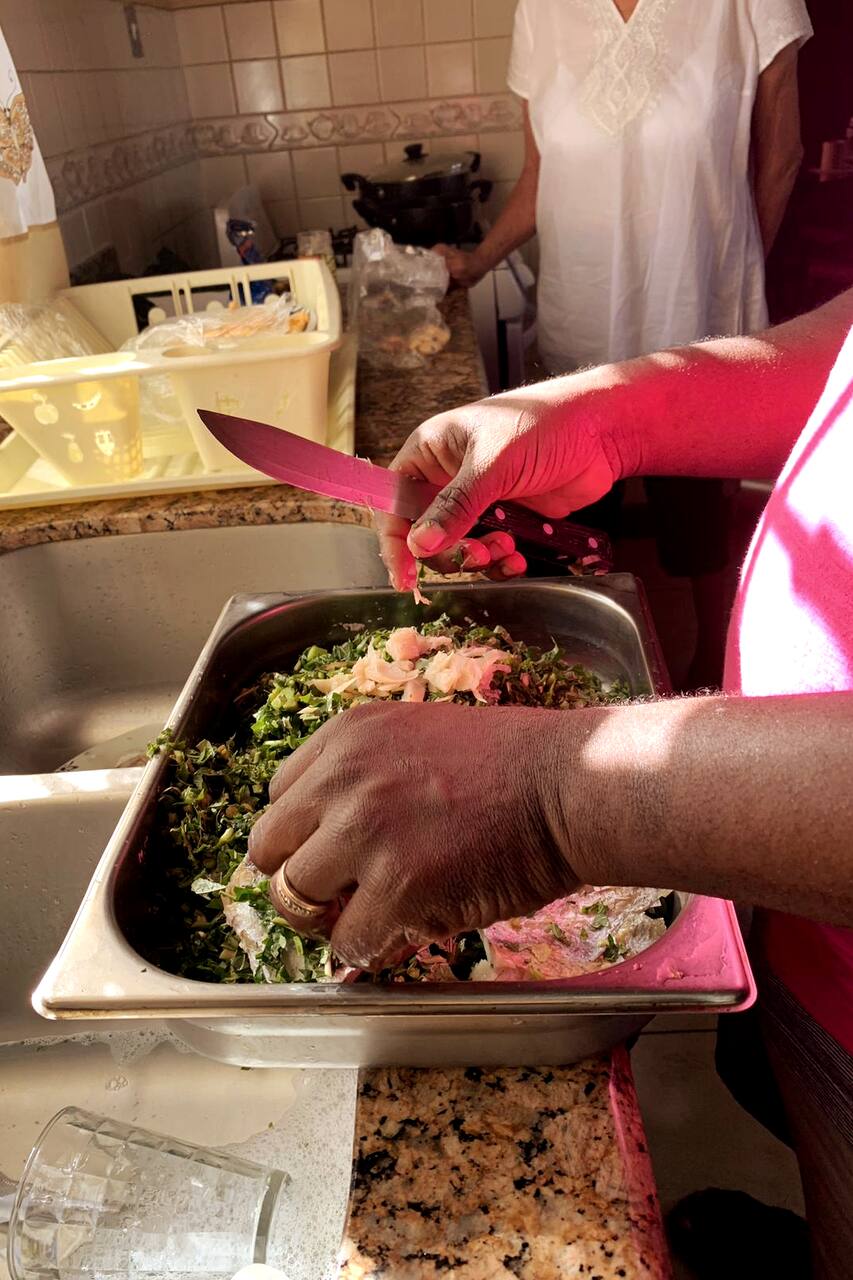 Cook like a real Jamaican
Cook like a real Jamaican
As the grandchild of the village chef I grew up in the kitchen following her to every cooking engagement she had or even for the Saturday soup. She past on all her know-how and tricks, today I now cook for her and she has approved of my meals. I now prepare traditional meals with a modern flair teaching these skills to locals and visitors alike. I see myself as a Jamaica's culinary anthropologists…
Chef students will participate in selecting the best ingredients for selected meal/meals at the super market or community shop including haggling prices. Will travel to my kitchen in scenic Gordon Town overlooking the Hope River. Guest will help to prepare meals in a hands on manner from scratch. Guest will sit down for meal. Lesson ends with a dip in the Hope River and a cold coconut water.
Persons have gone home and recreated these meals for family and friends. The river pool is free to use for as long as you like. I can also do the class from your dwelling place anywhere in Jamaica
Food
National dish Ackee and salt fish with boiled ground provision. Stewed peas and rice Sweet potato pudding & many more option
Drinks
Fruit punch blend, june plum, sour sop juice, power punch, mango smoothy really any fruit in season.
Small change for local taxi about three dollars