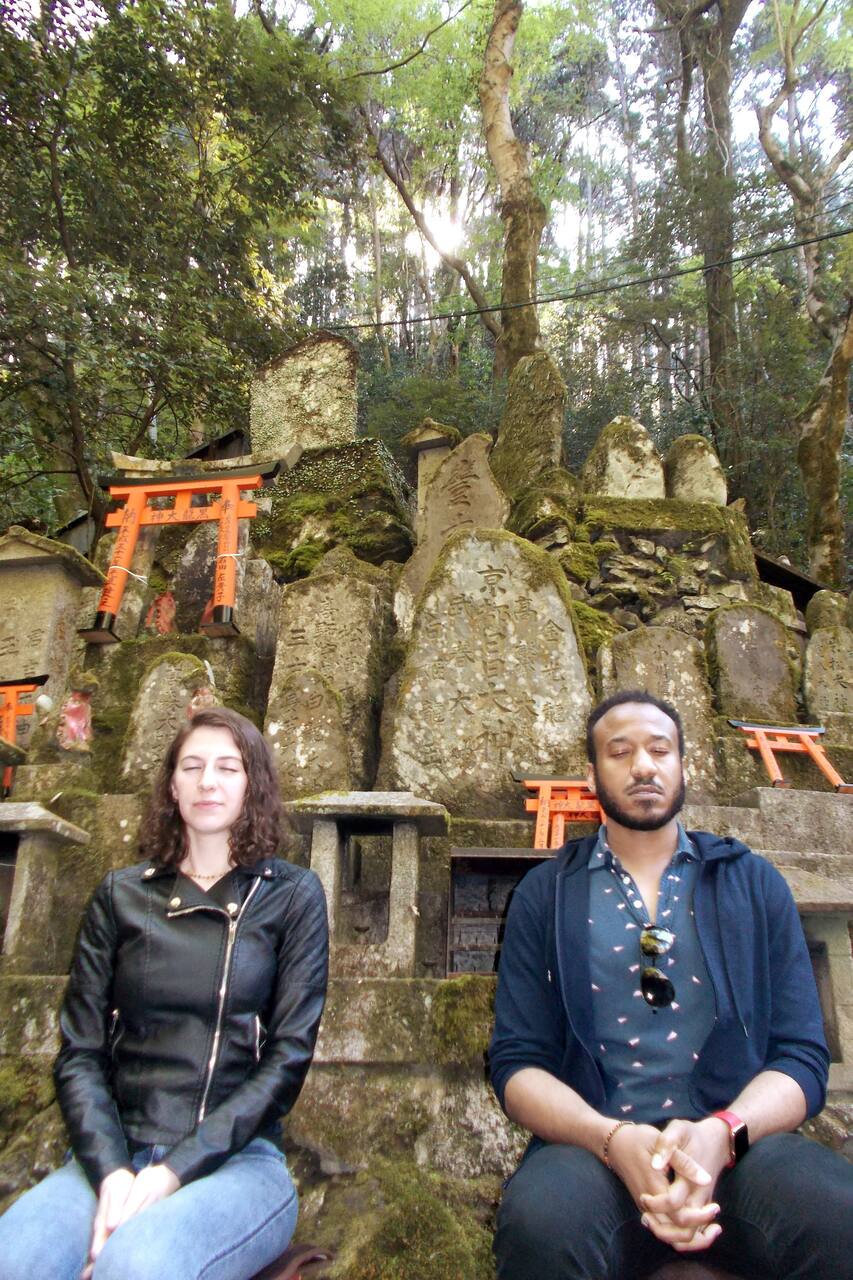 지금 바로 예약하세요. 이 트립은 보통 매진됩니다.
I've already been guiding meditation for more than 3,000 guests for 4 years 2015~2018 in Osaka. (I was also airbnb home host of TempleStay) I've been a Buddhist monk since 2002 and used to work in a big temple in Osaka more than decade. but now a freelance monk for 5 years and still belong to the independent Buddhist sect called Washu. Meditation is one of the best way to get better life,…
this is like one stone two birds, sightseeing + experience. you come to Fushimi Inari station by Keihan-line or Inari station by JR-line. then enjoy hiking in the mountain about 30 ~ 45 minutes to get meeting point , Yotsu-tsuji ( via Mitsu-tsuji ). then move together to the meditation place several minutes. I explain about meditation for 10 minutes, then chanting the mantra of Inari shrine. it…
you go up the mountain like hiking , it takes 30 ~ 45 minutes until meeting point. there is a checkroom for your baggage near main shrine. only 5 bathroom so better try to go when you would see it.