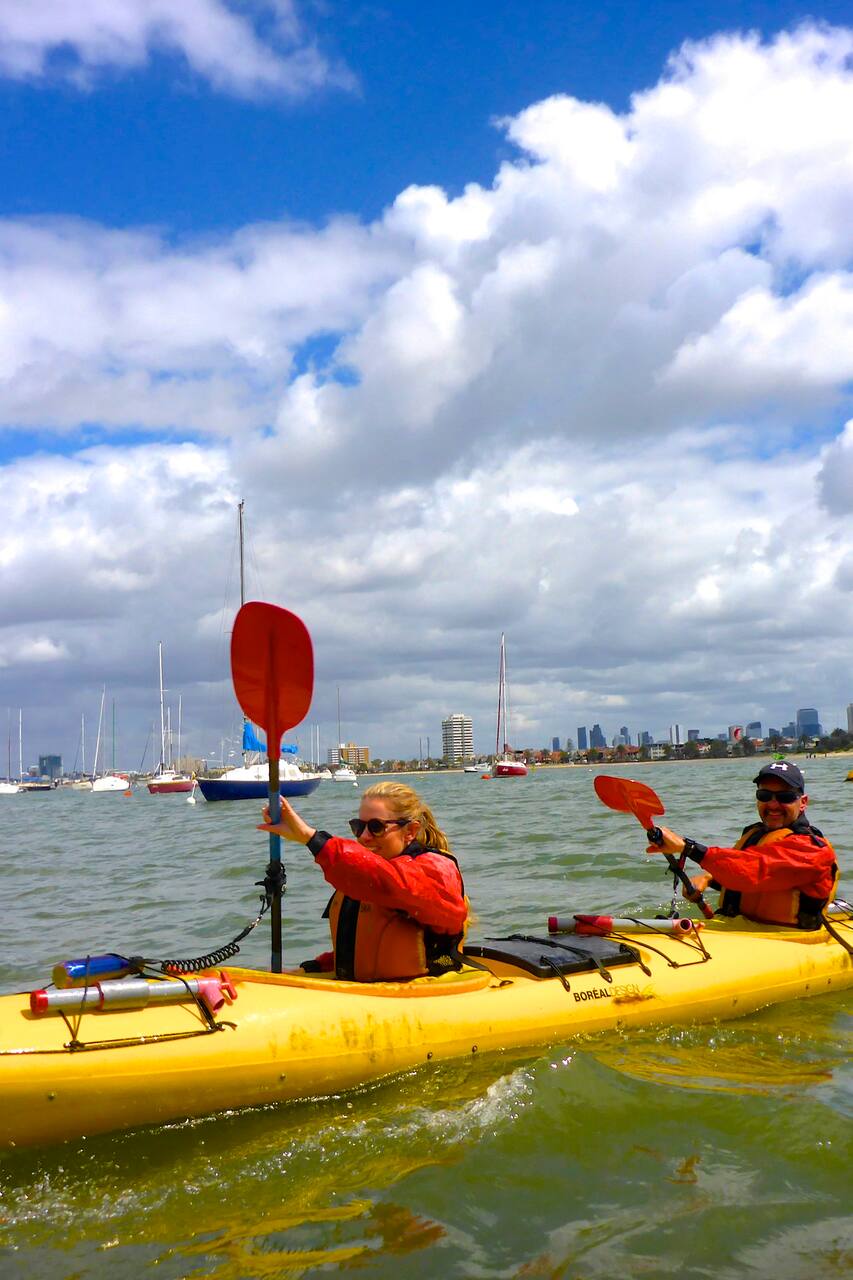 I have been kayaking most of my life (since I was 8 years of age). I love all water sports but particularly sea kayaking. Is started off white water kayaking then progressed to a high level, dropping down waterfalls etc in my youth. I am adventurous but safe having kayaked, sailed and traveled all around the world. I have a degree in recreation and a diploma in outdoor education. Also white water…
Meet on the St Kilda foreshore. Put life jackets and spray decks on. We then adjust rudders and undertake safety briefing. After launching we then paddle towards St Kilda pier and explore the boats moored and check out the little penguins. Paddling skills are taught as required. We then venture out from the break water and paddle along the shore line towards Port Melbourne. Beautiful views of…
I need to know height, weight and age of each guest. Medical and indemnity forms need to be completed before hand.
장비
Double Sea Kayak, Paddle, Life jacket, Spray deck, Pump, Spray jacket
Shorts, t shirt, bottle of water, thongs, change of clothes
The start is at the famous St Kilda beach and Pier area. Close to Cantani Gardens. Paddling start at St Kilda, past Middle and Albert park townships to Port Melbourne. View grand old house along the foreshore. Great views of the city from the water plus opportunities to skayak under piers. Kite surfers will be buzzing about in the water. Lunch is on the beach at Middle Park. Opportunities to swim and cool down at the lunch break.