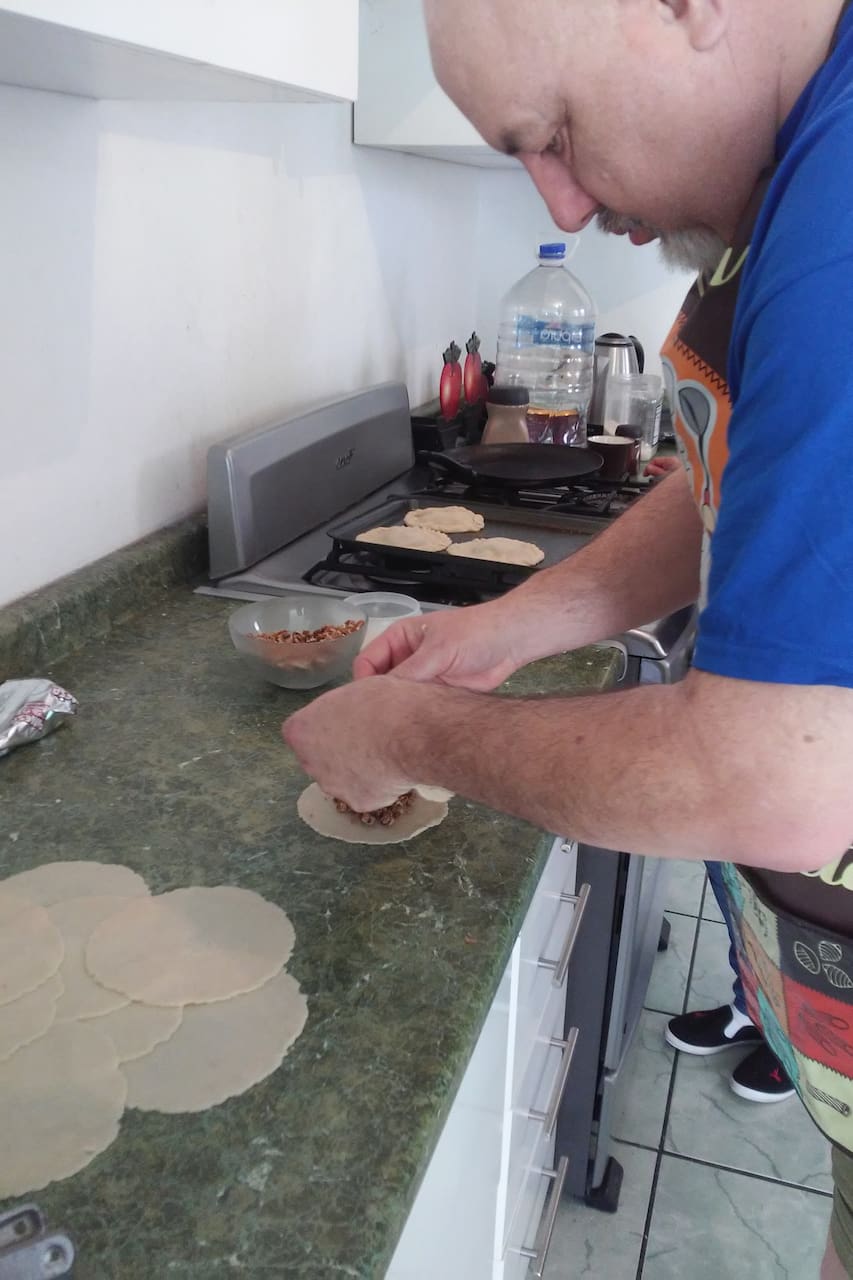 I'm the co-founder of Delicias Sonorenses, a company specialized in manufacturing delicious products from Sonora such as "Tortillas de Harina" (flour tortillas) and "Coyotas" (The most emblematic pastry from Sonora). I'm currently living in Guadalajara but was born and raised in Cd. Obregón, Sonora where I learned the art of cooking artisanal products.
We'll start by a brief 10 min introduction to the "Coyotas" where you'll learn the history, the background and all the different flavors you can use to personalize them. after that, I'll explain the ingredients we're going to be using. Then I'll guide you through the process of preparing the dough, knitting it, shaping the coyotas, filling them up and finally baking them. During the 20 min of…
There's no experience in cooking required. However since you'll be cooking and knitting dough, you shouldn't wear long and decorated nails as well as rings and other objects that could fall into.
Food
There are many fillings we can use for coyotas so let me know if you are on a special diet and I'll try to get something 4U
Drinks
I'll have some tea, milk, coffee or water ready for you to enjoy the Coyotas.
a t-shirt which you don't mind it getting covered with flour.