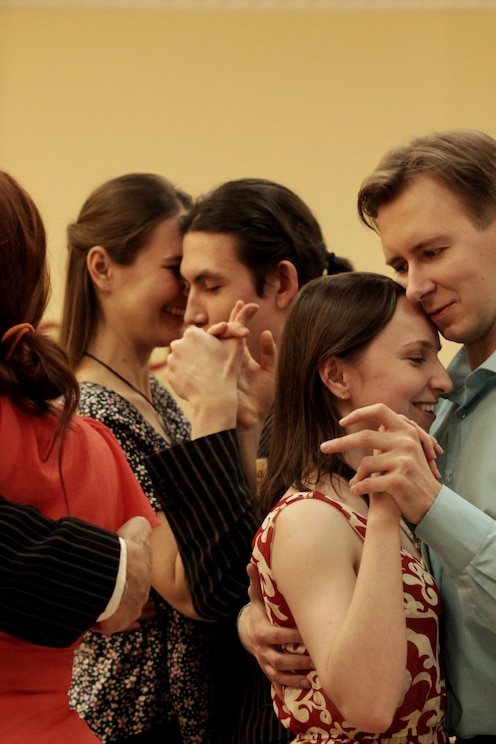 This is a practical workshop for tango dancers (any level) and those interested in the culture of tango, the "cultura rioplatense" (culture of the region of the river La Plata). The aim is to discover, realize and start using the profound differences between two approaches to tango — original (or essential) and…

Water, tea or coffee

Entrance fee to milonga
When I came to tango first time, I was arrogant enoght willing to "take this staff in a four weeks"... It was reasonable after 20 years in martial arts... After one week I realized that just can't manage myself right doing simple things... Now, after 12 years of learning and teaching tango, after hundreds of disappointments, dozens of personal crises, several discoveries, thousands of hours spent in milongas, I know for sure why I couldn't immediately "take" the Argentine tango. Because I am not an argentinian, but tango is a much more "argentinian" than Europeans are used to think.
You will come to the space of the traditional argentinian club for neighbourhood. This is also place for different tango orqestras rehearsals — with a stage and instruments. Quite an impressive artistic atmosphere. There we will have the workshop itself. After the workshop we will have a coffee and either continue convercation or join local pre-milonga class for beginners. After that (if there will be the program this day) we stay for milonga.
I recommend a good early dinner before our meeting, the evening is going to be exciting, but long. This is also advised to sleep well the night before to stay fresh until late at night!