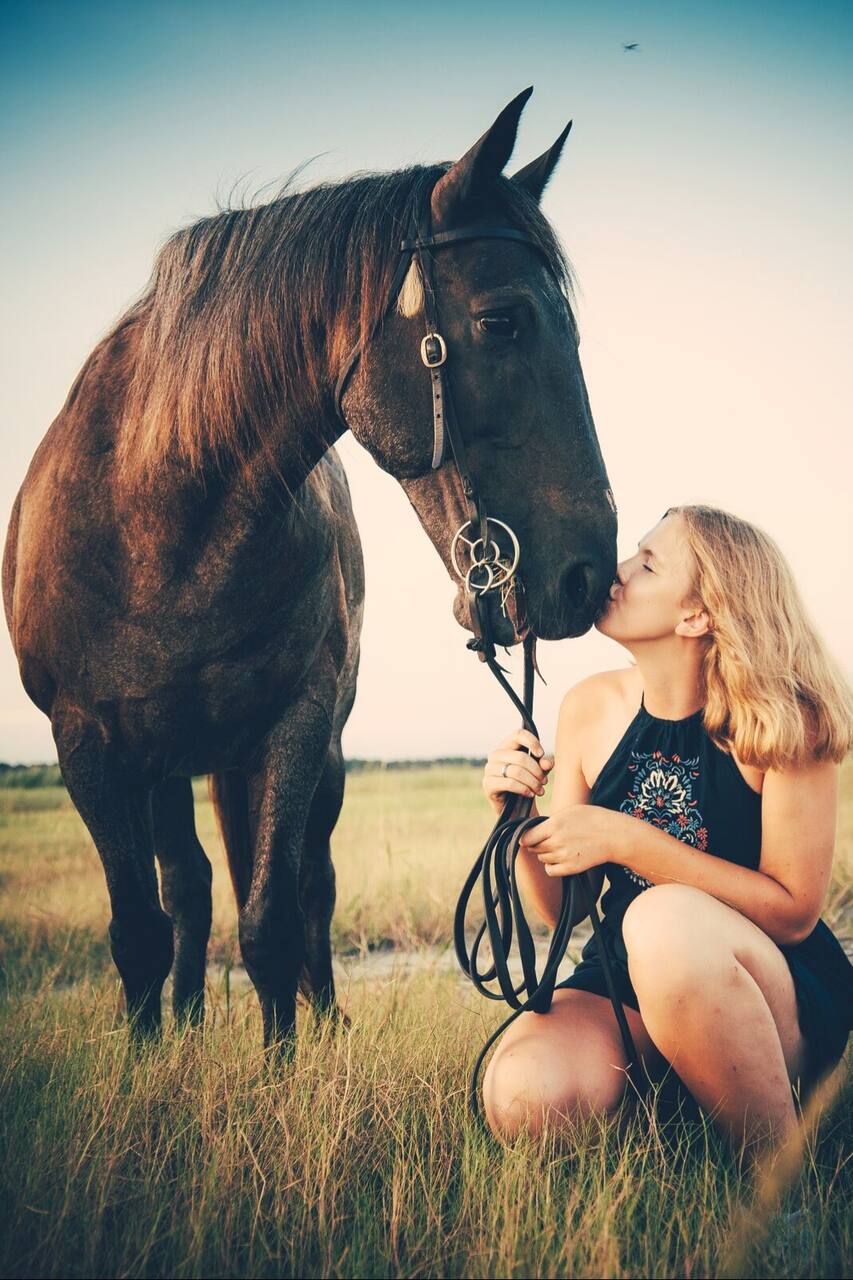 I have been an ardent horse lover all of my life. I found my greatest passion in helping America's wild horses, the mustang. My desire to make a difference in the lives of these beautiful and intelligent wild spirits led me to create the Wild Horse Rescue Center (WHRC) in 2000. WHRC is a nonprofit organization dedicated to the rescue and rehabilitation of America's wild horses – the mustangs. …
Wild Horse Rescue Center 소개
When WHRC rescues horses from abusive and neglectful environments, they are often at the brink of death. The goal is to nurse them back to health and tame and train them so they have a chance to be adopted into a loving forever home. The majority of them can indeed be tamed, trained, and adopted while others cannot and require a life in a permanent sanctuary.
참가비가 전액 Wild Horse Rescue Center에 기부되는
착한 트립
입니다. .
The experience will be three hours long, and it will be held from 10:00 AM - 1:00 PM. 1) Upon arrival, the guests will receive a guided tour of our rescue center with our host. 2) The host will demonstrate basic horse care, reading body language, gentling, rehabilitation techniques, etc. 3) Each guest will be assigned a rescue horse with whom they can interact one on one. Under the host's…
Drive cautiously, once you pass through the main gate. We are located in a rural area on a dirt road that requires driving at a slow speed. Keep a careful eye out for wildlife on the road! :-)
간식
We will provide light refreshments, such as water, soft drinks, chips, crackers, cookies, and fruit.
장비
Each guest will receive a WHRC a horse poster and a horse booklet.
Please make sure to bring sunscreen, insect repellant, a hat, comfortable clothing, and closed toe shoes.
Guests will be visiting Wild Horse Rescue Center in Mims, Florida, which is located just outside of Orlando. The rescue center includes several pastures, arenas, paddocks, a barn, a ranch house, and a cabin. Our guests will meet all of our rescue animals, including wild horses (mustangs), dogs, pigs, chickens, goats, and cows.
Drive cautiously, once you pass through the main gate. We are located in a rural area on a dirt road that requires driving at a slow speed. Keep a careful eye out for wildlife on the road! :-)