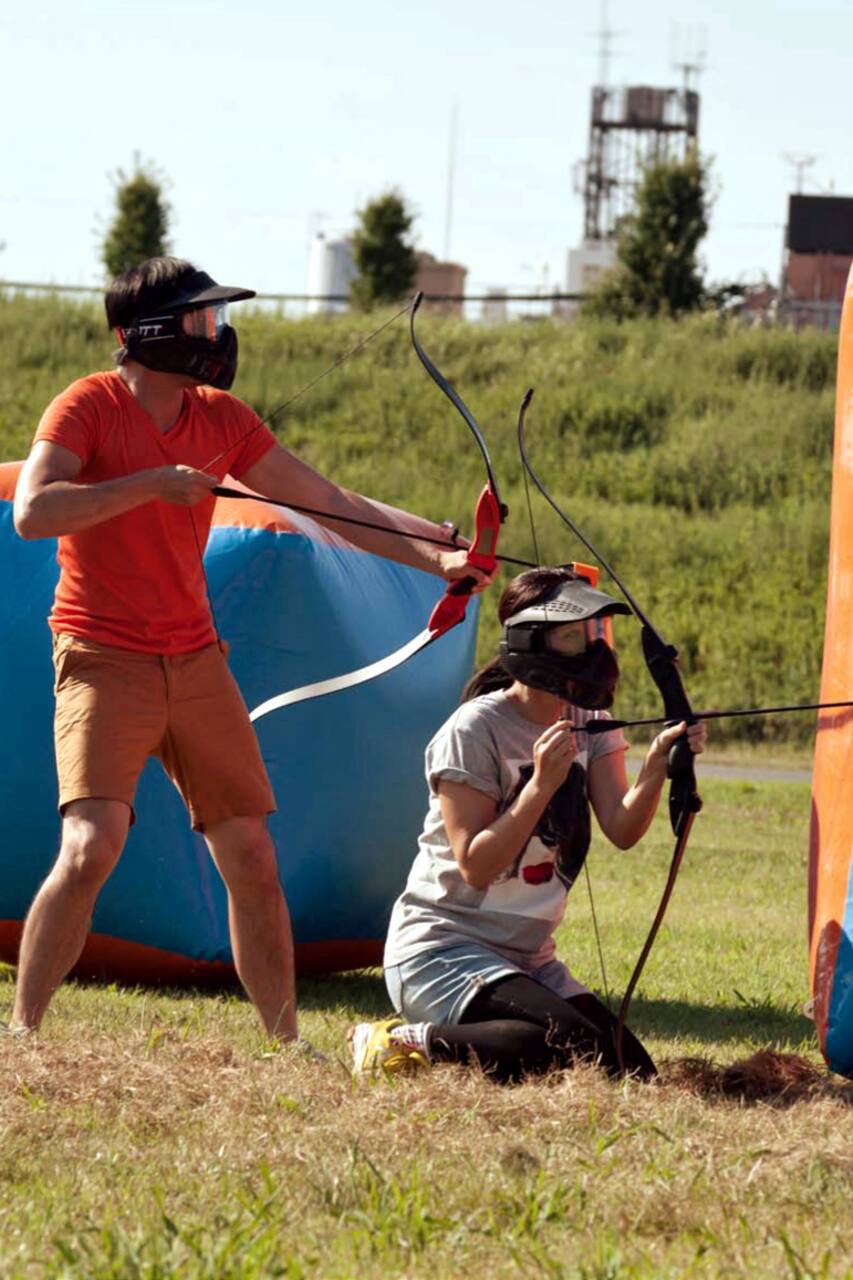 Soft Combat Archery in Japan
Soft Combat Archery in Japan
I'm the owner of the archerybattleground located in Osaka. I have lived in Japan for over 5 years. I love outdoor and indoor events that bring people together. So over the past 4 years I have been an event organizer and organized hiking trips, white water rafting, dinner party, pub crawls and charity events raising money for local animal shelter, earthquake disaster relief for both outside and…
Dodgeball has been a traditional past time activity in Japan. kyudo, traditional Japanese archery is one Japan's many illustrious events you can encounter in Japan. While Kyudo is an amazing experience, it doesn't have the same level of excitement that dodgeball has. So, ABG has combined the 2 into a high paced action game that is similarto other survival games but requiring much less gear, much…
This will be an extremely fun experience but you get caught up in the excitement you may need a break. If you have any questions please contact u
장비
the archery equipment required -bows, foam tip arrows, and safety equipment-facemask/helmet, armguard
Water, you will need it, optional - towel, food/snacks, we play for about 2 to 3 hours,
We will be experiencing both indoor and outdoor version of the ABG game. With a plethora of games to play, the players are sometimes given choices of game modes they would like to enjoy again or try new game mades.
신분증상의 사진과 대조할 수 있는 본인 사진을 찍어야 합니다. 이를 통해 에어비앤비가 트립에 참가하는 게스트를 확인할 수 있습니다. 이 절차는 한 번만 완료하시면 됩니다.
This will be an extremely fun experience but you get caught up in the excitement you may need a break. If you have any questions please contact u
스포츠 행사
Soft Combat Archery in Japan
새로운 트립