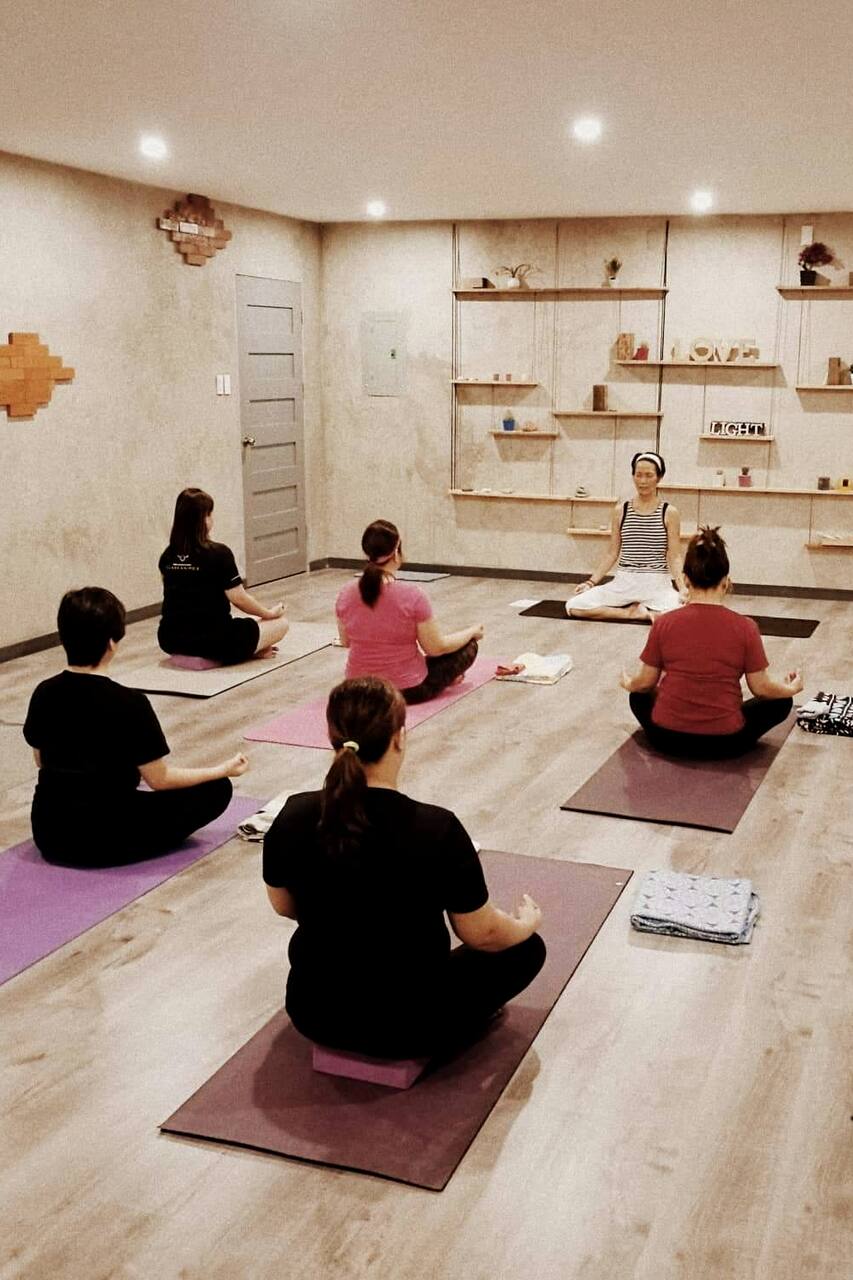 Meditation, yoga, massage, great food!
Meditation, yoga, massage, great food!
I have been practicing yoga for 5 years and have been teaching for over a year. My Master's Degree in Psychology supports my teaching yoga as it shows a path to the awareness of one's own mental processes. This helps an individual to becone fully present in the moment, experience life and be the best version of oneself. I operate my own yoga studio at the heart of Angeles City, in a safe and …
Introductions will be followed by a meditation practice, to relax the mind as well as the body and calm the heart. A breath awareness meditation will be experienced along with a theme that will surely fir the participants. A yoga class will follow allowing to experience a wide variety of asanas or poses. These include the sun salutations or Surya Namaskar, standing, seated and supine poses. More…
Food
We will provide a menu that you can choose from and you'll have your own DIY salad after yoga class!
Drinks
Juices and shakes made from fruits in season will make you feel rejuvenated!
A change of clothes in case you get sweaty in yoga class.
We will have the meditation, yoga and massage at our home where I have my yoga studio. Experience the comfort of our home in a safe and quaint environment. The food is always superb at the café where you'll be welcomed and where you'll experience stories about the lives of people in Angeles City as you chat with the barustas and cafe staff. You'll end the visit really feeling positive and a lot healthier, physically, emotionally and mentally.
요가 수업
Meditation, yoga, massage, great food!