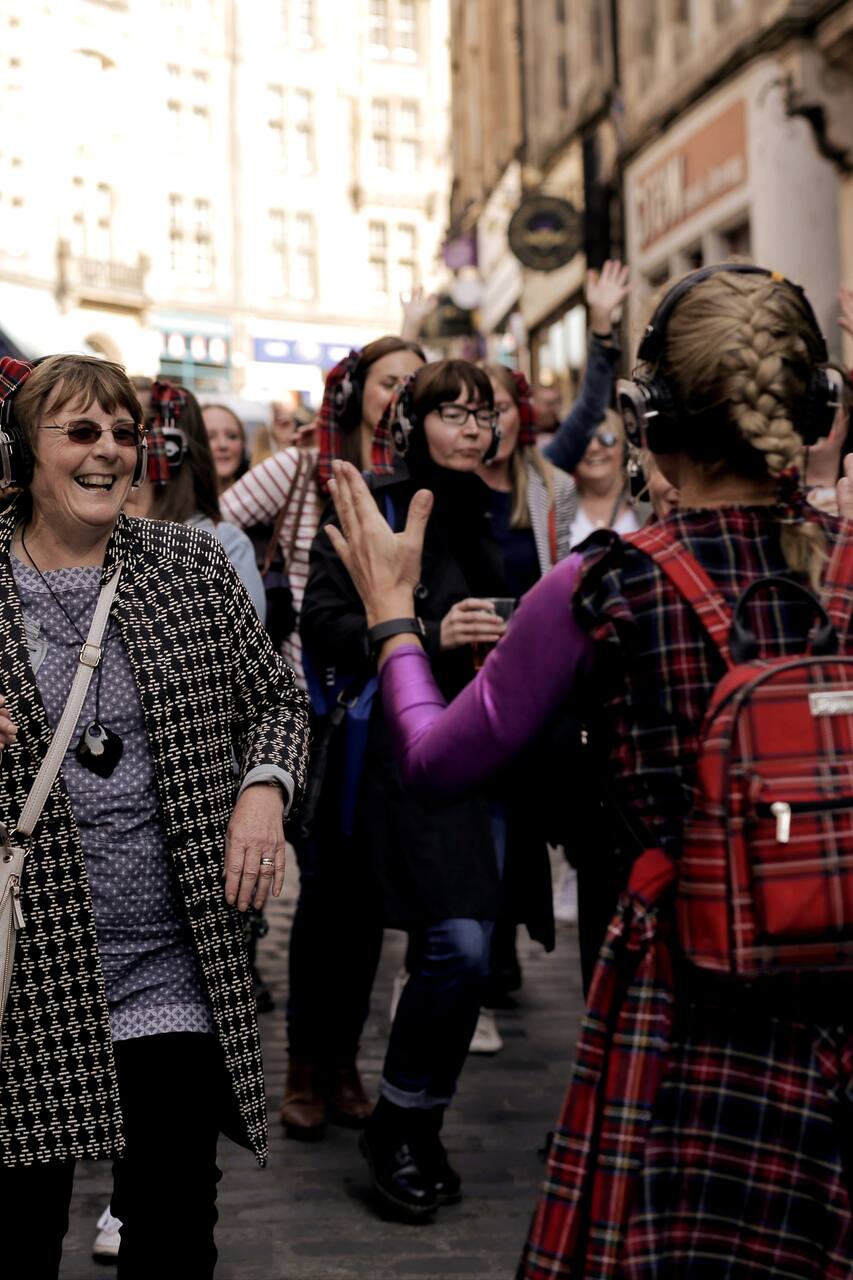 예약 가능한 날짜가 몇 개 남지 않았습니다!
Hello I am Boogie La Roo the founder of Boogie Shoes Silent Disco Tours. I've been involved in the music business for over 20 years, learning how to mix vinyl before heading to club land to get the party going. From projects on BBC after-parties and team building platforms, and headlining at the UK's famous Roller Disco at the Renaissance Rooms for 5 years I then found the magic of Silent…
We meet at Covent Garden Tube Station, you will see us we have headphones that light up and there's already a crowd of fellow-silent disco party goers ready to get down and boogie around the streets. We will introduce the team to you and put your headphones on your head. As soon as you do this you will hear the live commentary from your host. The safety chat is most important so it's vital that…
You will need to walk for 50 minutes so be prepared to have fun and join in. Bring something to drink if you like and light handed ready for a walk. You must obey all instructions given to you by us.
Equipment
We provide Silent Disco Headphones through which we pump classic tunes from the 70s 80s 90s 00s and live commentary to you.
you can bring something to drink if you like