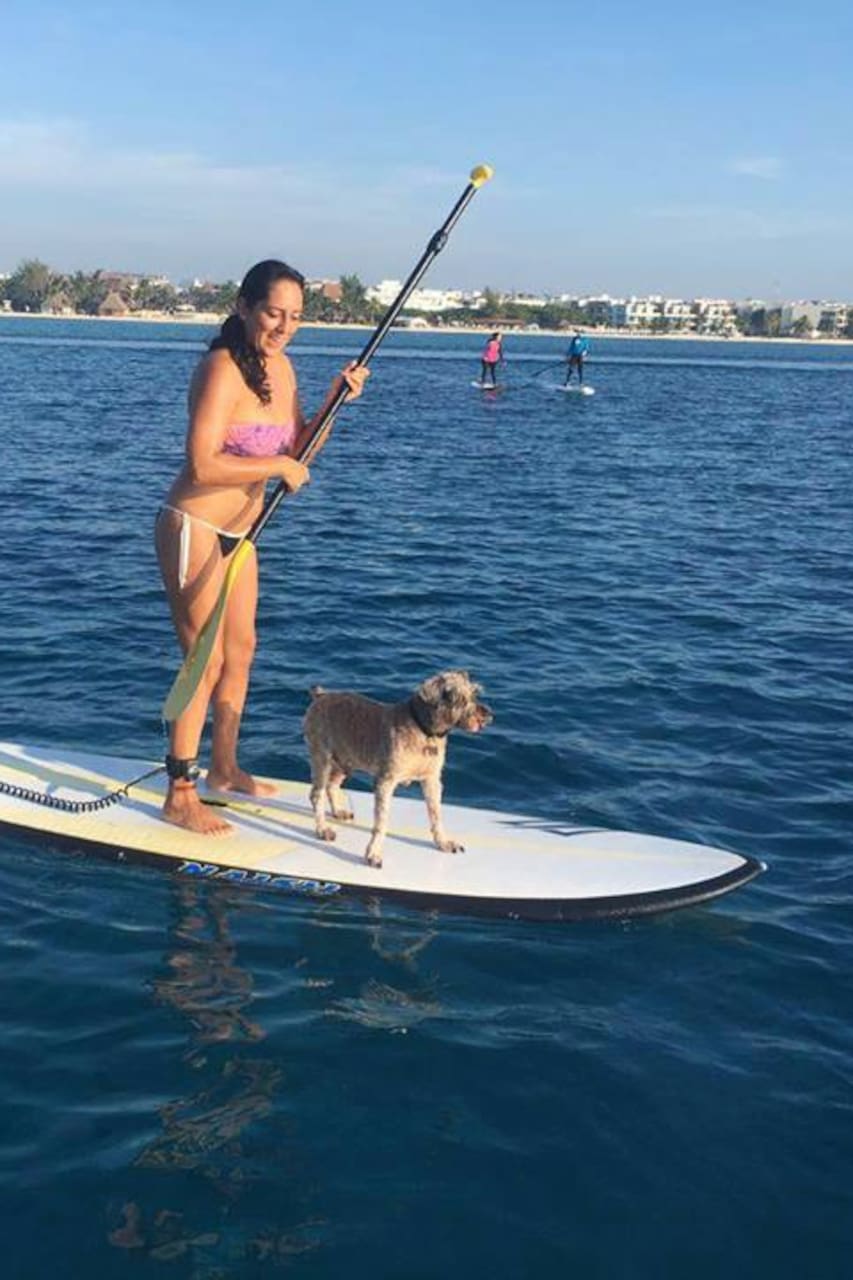 Paddleboarding it's for everyone!!!
Paddleboarding it's for everyone!!!
Hola, call me Cuak! I'm a Stand Up Paddle board Instructor and Scuba Dive Guide. I founded a Stand Up Paddleboard Club called "Compas SUP Club" 3 years ago, I´m not missing the second "s", COMPAS is our way to call good friends in México :) I won 1st place in Quintana Roo state championship, 2nd place in the national championship and participated in the ISA World SUP & Paddleboard Championship…
If it's your first time, no worry, I will teach you in a simple way how to do it before to get in the water, this is easier than it seems and I pretty sure you will love it. And if you already have experience we can share tricks while we enjoyed the ride. For the first part I will give you an introductory course on the beach, once we are in the water we will do some exercises sitting on the…
I strongly recommend wearing lycra, sunhat or cap and Eco Friendly Sun screen - Please be kind to the unique environment.
Recommended to bring a Lycra (surf shirt, rashguard)
Clothes for after the activity
We will be in our base located at Aria Ocean beach that is in the hotel zone in Nuevo Vallarta, Nayarit
7월 18일 목요일  

오전 9:00~오전 10:30.
5자리 중 5자리 남음
패들보딩
Paddleboarding it's for everyone!!!