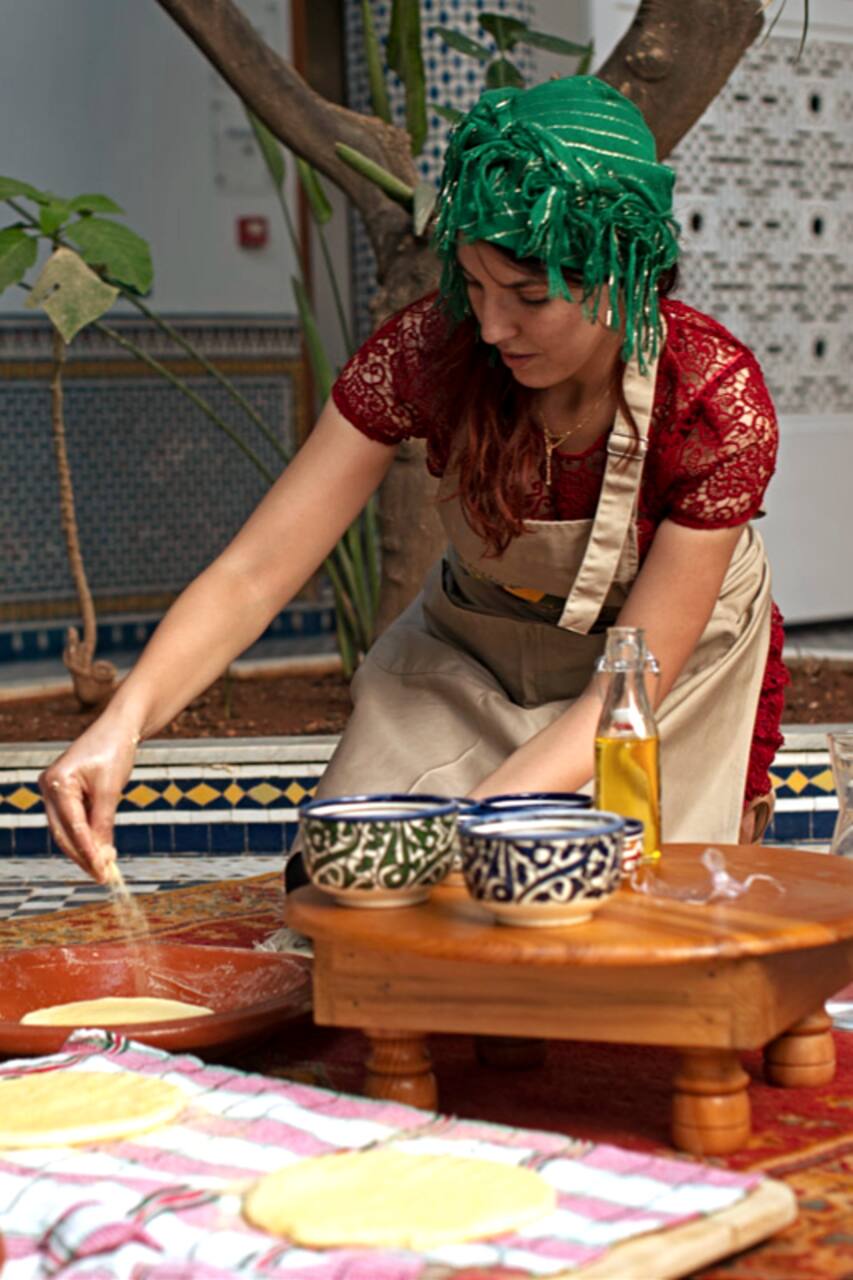 Baking Workshop at Fez Cooking School
Baking Workshop at Fez Cooking School
We at the Palais Amani are very big on food. Before going into the travel industry my husband and I ran a several restaurants in London and an events management business. We value local traditions and have decided to orientate our business in the experiential travel to give the traveller a real insight on Morocco's very rich culture.
The activity starts at 3pm: prepped up with your apron and efficient recipe clipboard, hands washed and sleeves rolled up, you're stuck into kneading and mixing some of the basic breads. The first stage of the course is dedicated to the bakery. Once the bread is prepared, you will be accompanied to the communal oven. Most homes are not equipped and bring their daily bread in the district communal…
Please let us know if there are any allergies we should be aware of!