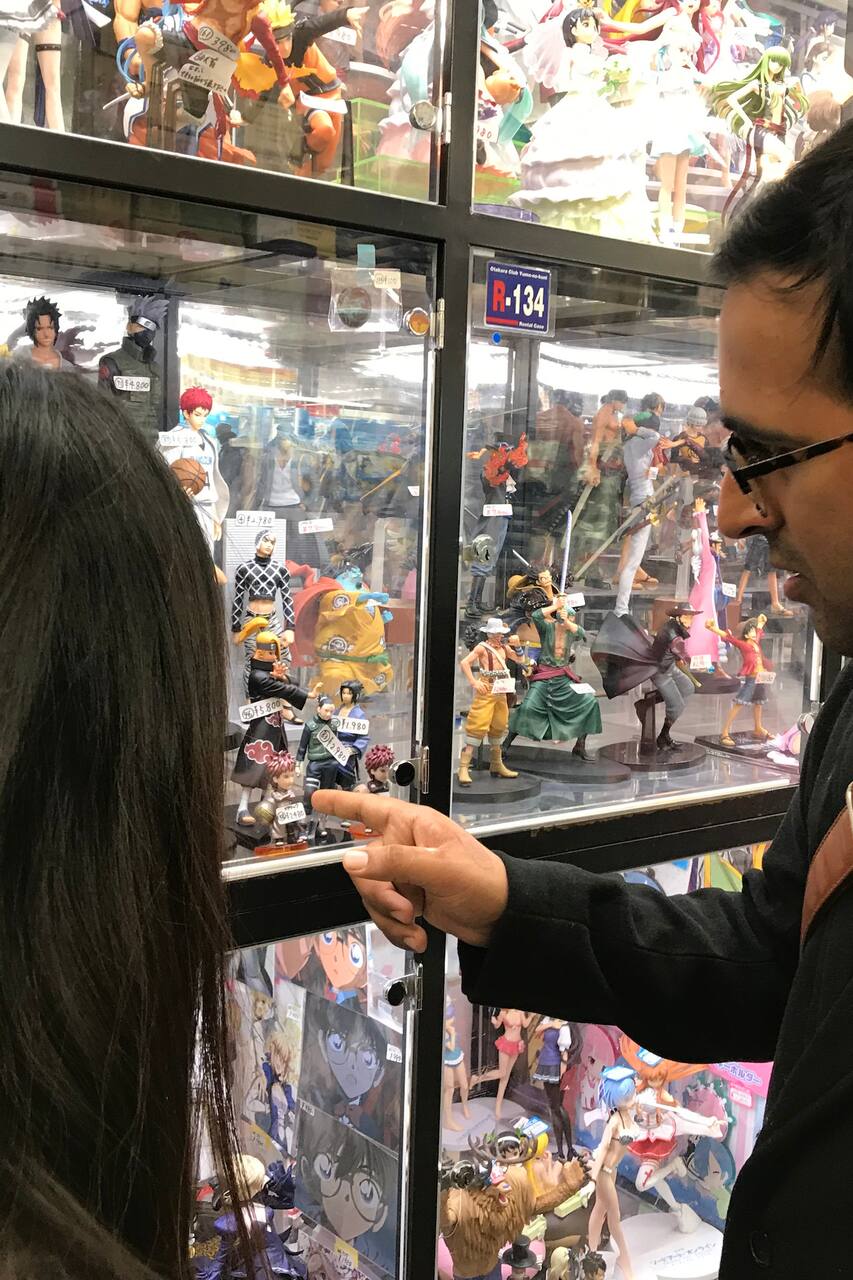 Hi, This is Khizi, I am Living In Tokyo since 5 Years and working in the travel industry since 3 Years.I've traveled in Asia, Europe, USA, South Asia. My hobbies are Collecting Anime,eexploring new places Electronic Gadgets. Currently I am in love with Tokyo. Electric Town is my second home. I would love to make your trip memorable.
Tokyo Akihabara district is a well known electric district for its countless shops related to many popular animes, Mangas, chracters, cosplays and, retro game shops We will explore Akihabara for anime, manga and you will see maid cafe. Akihabara - Gundam cafe We will visit one of the biggest discount store chain (don Quijote) We will find unique souvenirs We will enjoy the Akihabara gachapon…
Keep some cash with you as some shops don't accept cards. If you have any special timing request please inform me before 1 day.
Drinks
2 drinks from vending machine. Hot or cold.
Transportation
Free Pickup Service from Hotel within 7KMs Area
Umbrella if a rainy day, Good shoes to walk