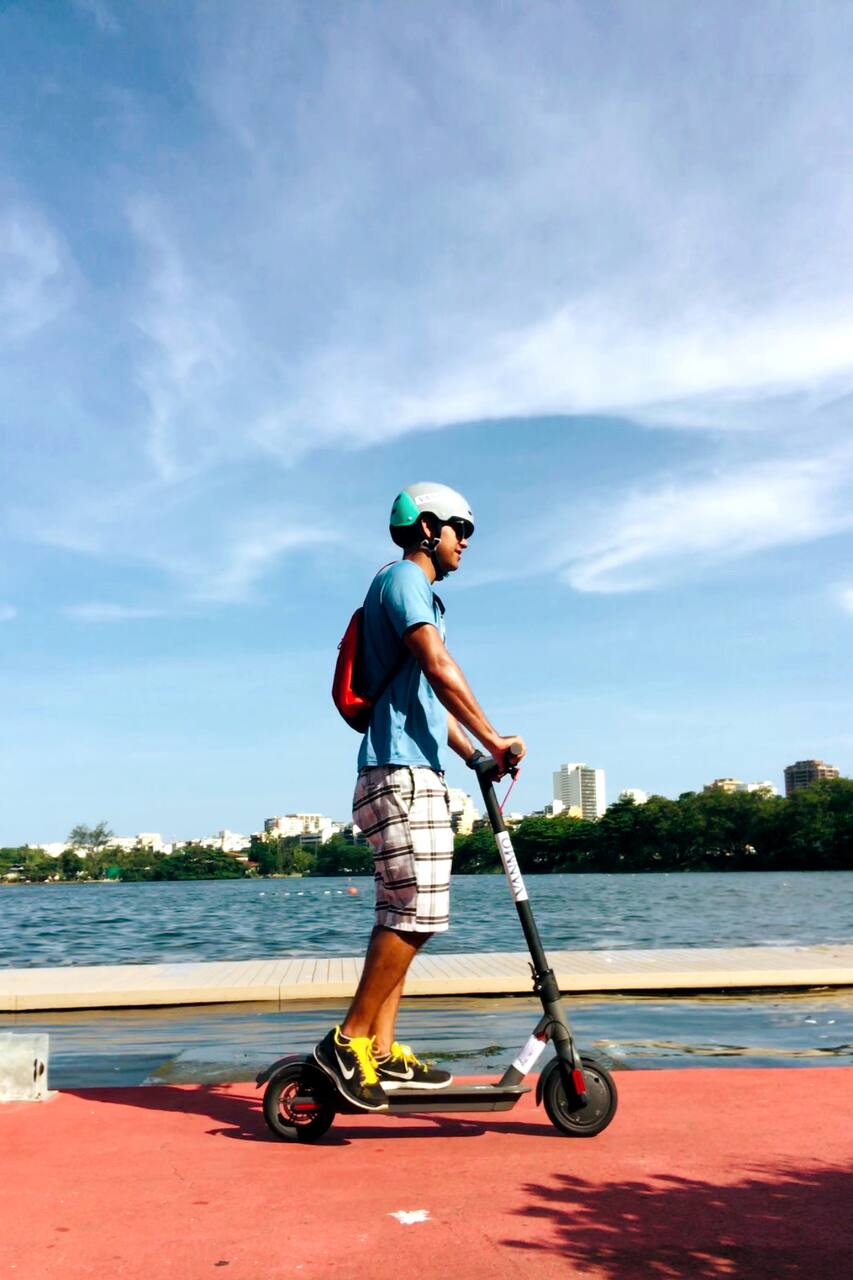 Languages:
언어에 상관없이 즐길 수 있는 트립
I'm a digital entrepreneur, founder of VANMO, in love for innovation, sports, travel, shared economy, nature and sustainability. The electric scooters appeared in my life when I was living in San Francisco, CA and started to use as alternative of transportation.
A tranquil afternoon in a 2 wheels tour with electric scooters to enjoy and visit the Lagoon and Park Lage. The Lagoon is at the heart of the South Zone, is surrounded for the neighborhoods Copacabana, Ipanema, Leblon, Botanic Garden and Gávea. We will offer the instructions for novice riders of the electric scooters for a safe trip. The tour departure from Botafogo neighborhood and going…
To ride a electric scooter is like a bicycle only need a little of equilibrate. The equipment support until 100kg. Helmets available over request.
Drinks
A stop to drink a coconut water