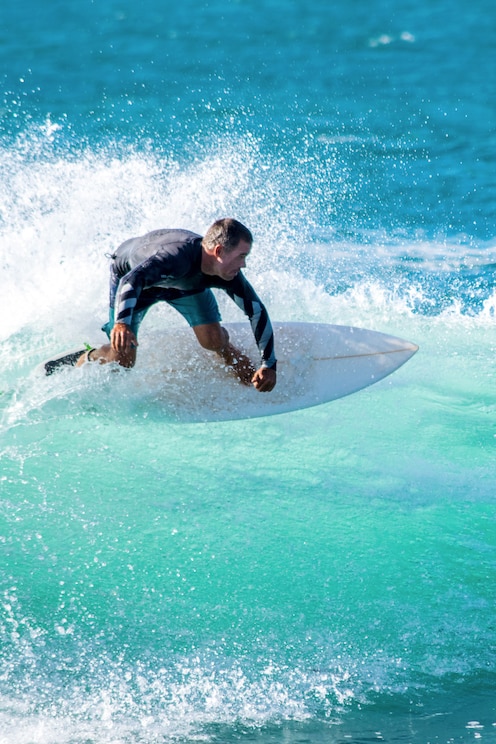 Surfing at Sydney's 2nd most famous beach 'Manly Beach' is a great way to spend your time whilst visiting this amazing city. It doesn't matter if you're an expert or just wanting to learn, we will have a great time surfing in my local area. We will meet at the marked location in Manly Corso and depending on the…

Surfboards Wetsuits (If required) GoPro Photos
My name is Andrew and I've lived in the Northern Beaches, Sydney for most of my life. I have a passion for travelling, going on new experiences and meeting new people. After travelling to 70+ countries, I was inspired to come home and start providing my own experiences so travellers can enjoy all of the local areas in Sydney. I have taken full agvantage of all the natural beauty Sydney had to offer. I have surfed since I was 5 years old and know all the local breaks. I want people to come and enjoy the area as much as I do.
We will be surfing at Sydney's 2nd most famous beach 'Manly Beach'. We will meet at the marked location in Manly Corso and surf between Manly Beach and Queenscliff Beach. We will visit a venue in or near Manly Corso afterwards.
Must be a confident swimmer. Please advise me of any concern or notable physical / Medical conditions before we begin. Please remember a good 'Can-Do' attitude and we will be fine.