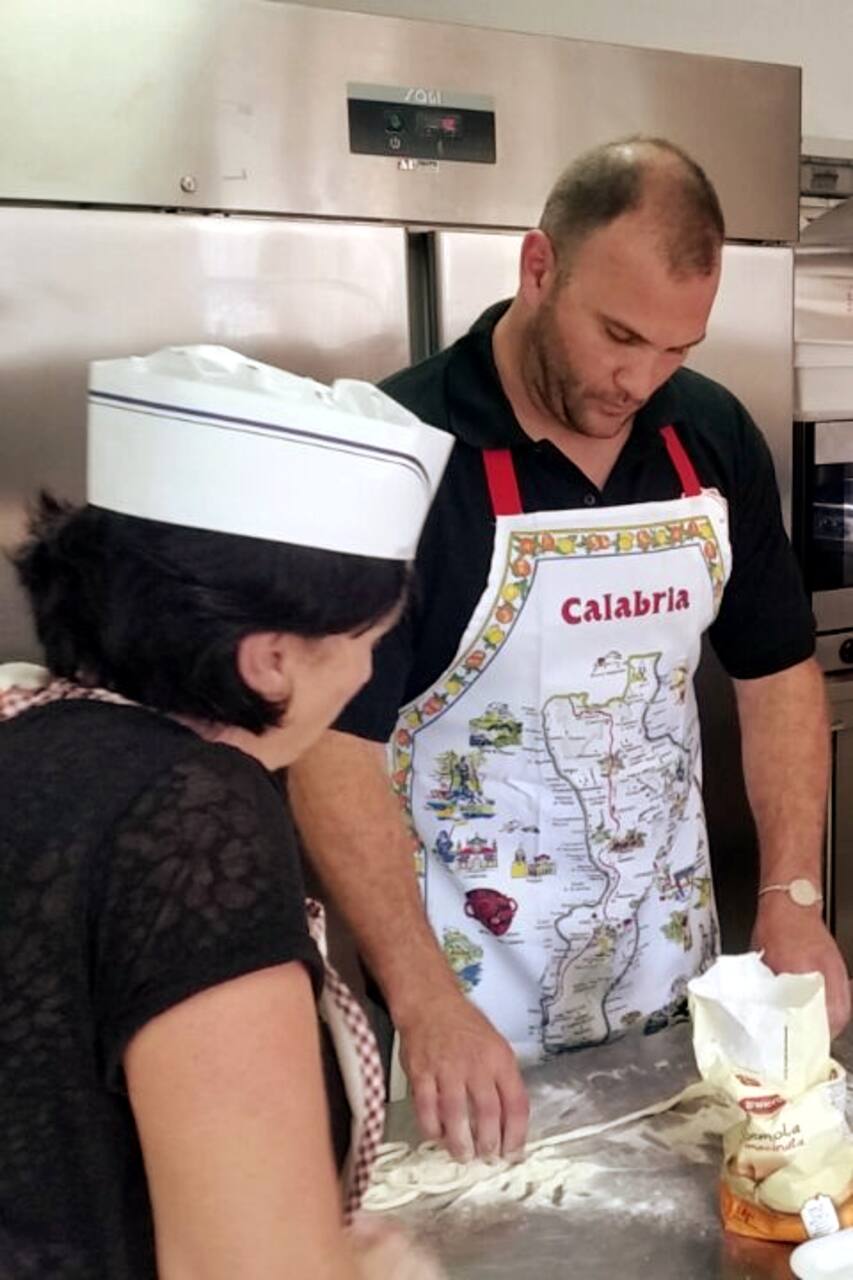 Calabrian Slow&Experiential Day Tours
Calabrian Slow&Experiential Day Tours
I can guide to discover the authentic Calabria, the Ionian Coast with its beauty & heritage. I live in Badolato, one of the nicest historycal village of Calabria with its slow and Mediterranean rhythms, characterized by a medieval & byzentine urban structure and by several narrow alleys. I can offer to visitors the opportunity to live and experience all the natural dimensions: sea, hill, mountain…
Experiential Day Tour in Badolato - Discovering Calabria through the taste: Proposal n.1: 9.30 am - Arrival in Badolato Borgo; Short Walking Tour in the Village; Wine & Food Tasting in the countryside or into a typical "Catojo" (ancient cellar); Relaxing-time; In the afternoon: Visit at "Mondo X Community"/ancient Franciscan Monastery "Santa Maria degli Angeli" of Badolato.
Badolato is the rigth place, with its new slow tourism perspective, where people can live and enjoy an original and emotional experience & holiday: a Human Destination with an international open-mind
Voglia di emozionarsi e di fare esperienze uniche - Vivere appieno il luogo, la sua gente, la sua storia
Badolato, one of the nicest historycal village of Calabria with its slow and Mediterranean rhythms, characterized by a medieval & byzentine urban structure and by several narrow alleys. With its close relationship with the sea and thanks to its strategic position on the Calabrian territory, on the Ionian Coast of Catanzaro, Badolato offers to visitors the opportunity to live and experience all the natural dimensions: sea, hill, mountain, lake.
모든 트립은 예약 후 24시간 이내에 취소 및 전액 환불이 가능합니다.
항상 에어비앤비를 통해 대화하세요. 안전한 결제를 위해 에어비앤비 웹사이트나 앱 외부에서 송금하거나 대화를 나누지 마세요.
이 트립은 주류를 포함합니다. 법적 음주 가능 나이에 해당하는 게스트에게만 주류가 제공됩니다.
Badolato is the rigth place, with its new slow tourism perspective, where people can live and enjoy an original and emotional experience & holiday: a Human Destination with an international open-mind
와인 시음 체험
Calabrian Slow&Experiential Day Tours
새로운 트립